For the week of January 7 – 13, 2019
There are so many things to do and exciting events in Muskoka year-round, and these are just a few of the highlights for this week. For more recommendations, visit the things to do and / or events section on our website.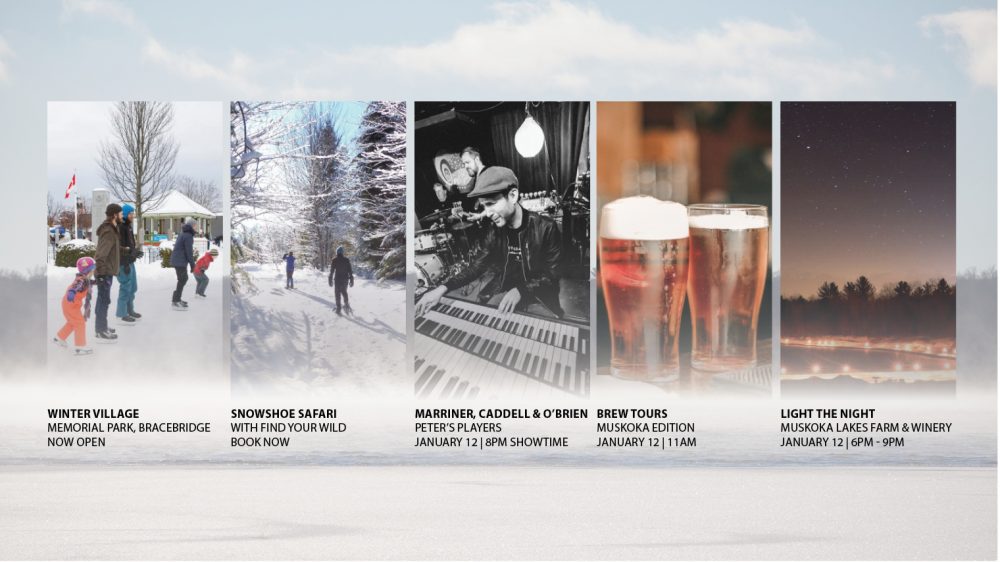 Welcome back from the holidays, and happy 2019!
If skating is one of your favourite winter pastimes you will love what Muskoka has to offer this week. The Memorial Park Winter Village outdoor ice rink in Bracebridge is officially open for the season and Light The Night at Muskoka Lakes Farm & Winery will be taking place every Saturday night for the rest of the season (weather permitting).
For the trail blazers out there, a Snowshoe Safari with Find your Wild awaits you and your adventurous friends. If music and culture are more your thing, check out Marriner, Caddell & O'Brien, 3 uber talented Canadian musicians coming together to perform at Peter's Players.
Last but not least, Brew Tours Muskoka Edition is back at it again with their first tours of 2019. Craft beer aficionados, pay attention!
Memorial Park Winter Village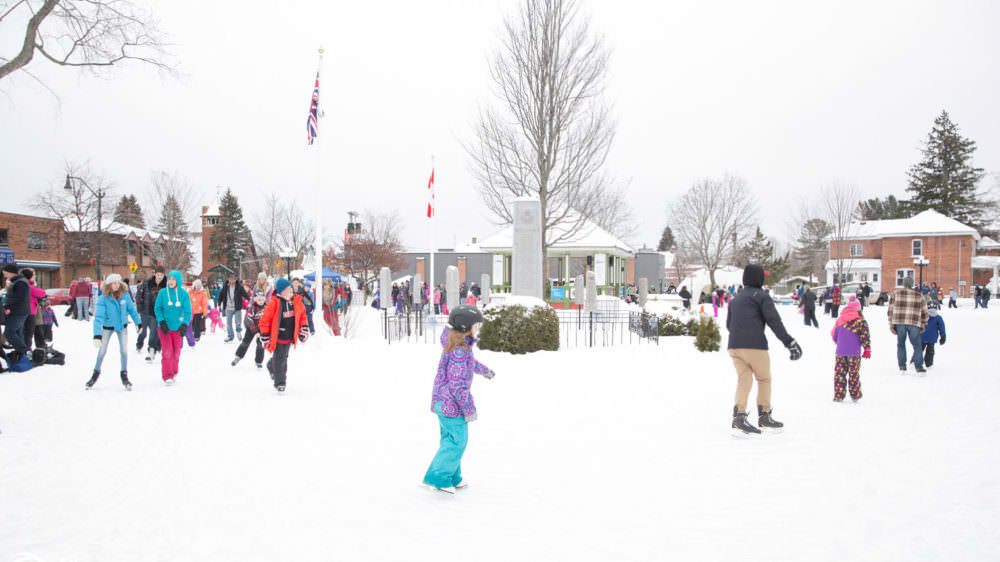 The downtown Bracebridge skating trail at Memorial Park Winter Village is up and running for another season so pack your skates and helmet and head downtown for a great skate. Afterwards, warm up with a cup of hot chocolate or a cappuccino from the Camp Muskoka Coffee House or The Pasta Shoppe Bakery & Fine Foods, both within walking distance of the park. If you are looking for the ultimate day of family fun, top it all off with a feature film at the Norwood Theatre, just steps from the skating park.
For more information on the Memorial Park Winter Village, visit their website
Find Your Wild Snowshoe Safari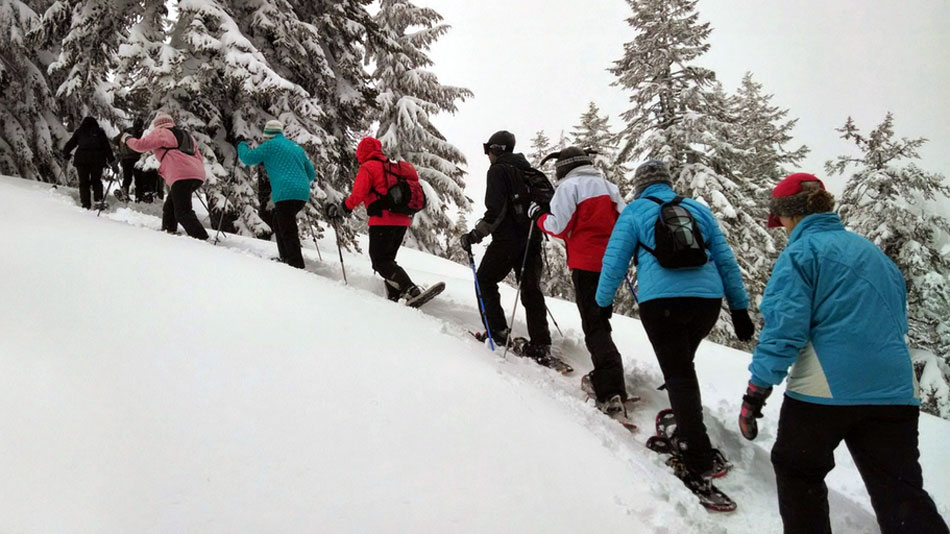 Find Your Wild is offering to take you on an unforgettable Snowshoe Safari into the heart of Muskoka's beautiful and wintry wilderness. Reserve a full or half day trip for four or more of your adventure seeking friends and see winter at its absolute finest. All snowshoe safaris come with snowshoe rentals, poles, and an experienced guide to show you all the best places to trek while sharing fascinating knowledge only a local could know.
For more information on Find Your Wild's Snowshoe Safari, visit their website
Marriner, Caddell & O'Brien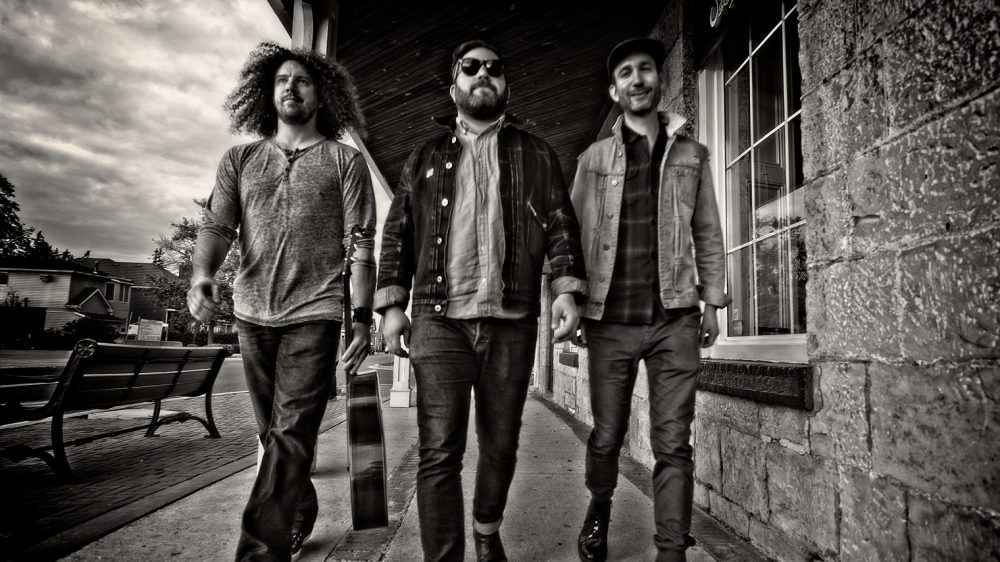 Three Canadian artists, Steve Marriner, Chris Caddell, and Jesse O'Brien, will be performing together at Peter's Players on Saturday, January 12, 2019, and they are certain to blow you away with their musical talent. The show will start at 8pm, and the blues, roots and soul will continue into the night. If you haven't been to a show at Peter's Players yet, what are you waiting for!
For more information and to get your tickets, visit their website
Brew Tours Muskoka Edition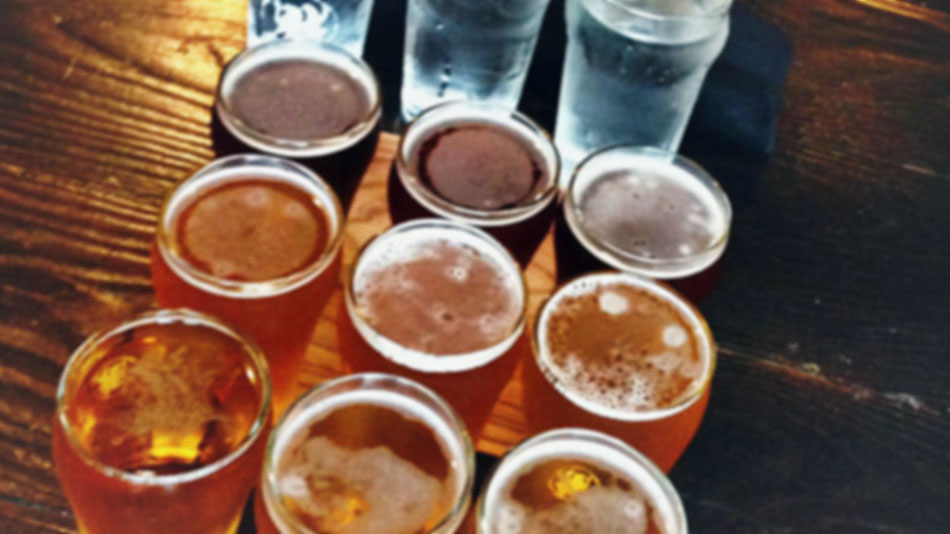 Brew Tours Muskoka Edition is back and better than ever. On January 12, 2019 meet the Brew Tour team at Sawdust City Brewery for a full day of beer appreciation (and of course tasting). The guided day with dedicated transportation will take you to a variety of local breweries, including Sawdust City Brewery, Lake of Bays Brewery, Muskoka Brewery and includes a stop at local's favourite The Griffin Gastropub for lunch. If you have a group of 6 or more craft lovers, contact Brew Tours for a discount on your order.
For more information and to purchase your ticket, visit their website
Light The Night Ice Skating By Torchlight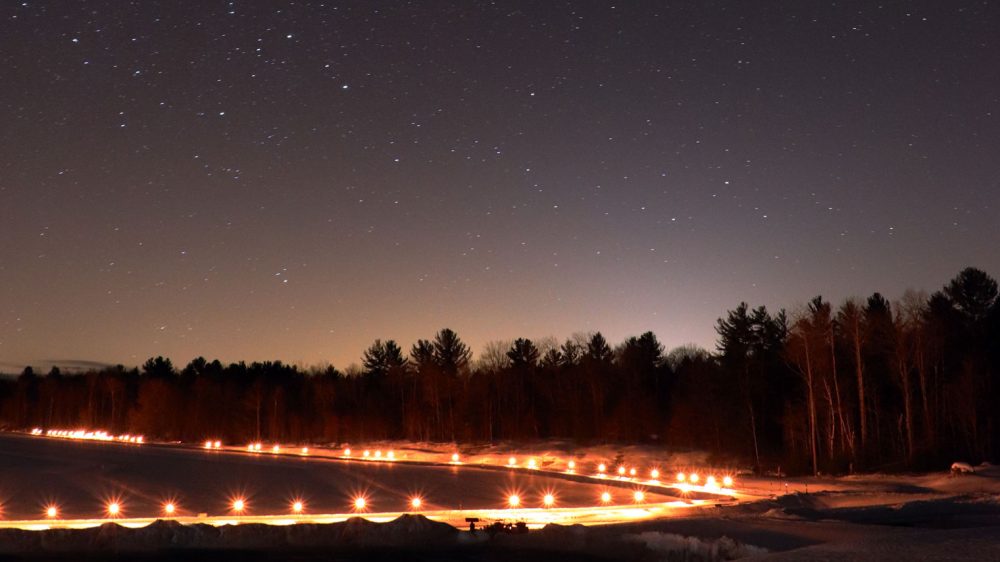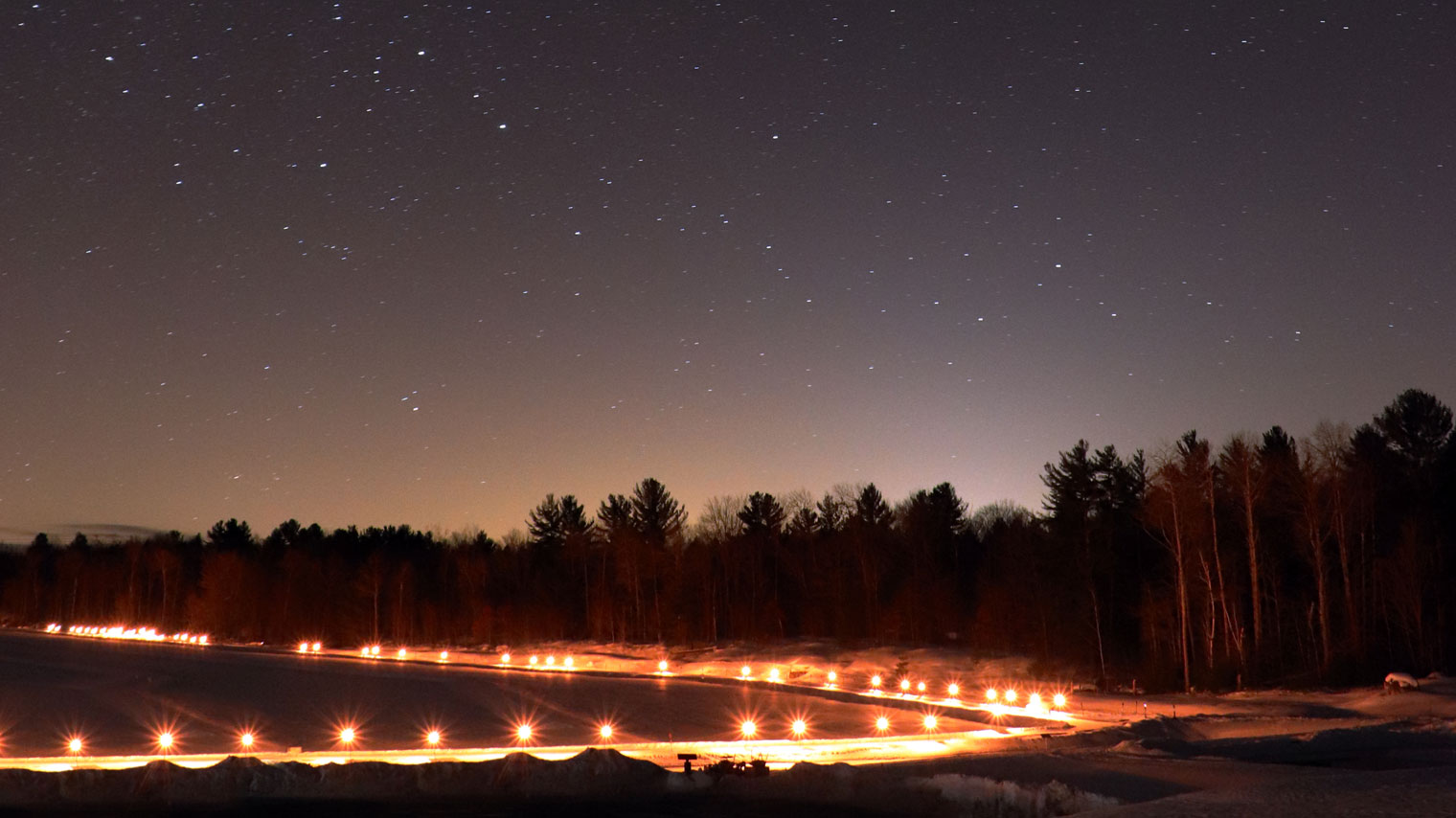 Every Saturday night of the season, Muskoka Lakes Farm & Winery transforms their already spectacular ice skating trail into a magical nighttime skating experience illuminated by the moon, stars, and 400 tiki torches. Light the Night runs from 6pm – 9pm, every Saturday during the winter. Operation is always dependent on weather, so check the current status of their ice skating trail on their website. The team makes updates daily.
For more information and to check out current ice trail status/conditions, visit their website
Stay and Play
Make the most of your Muskoka experience and check out our top recommendations for places to stay and perfect getaway packages.