For the week of February 18 – 24, 2019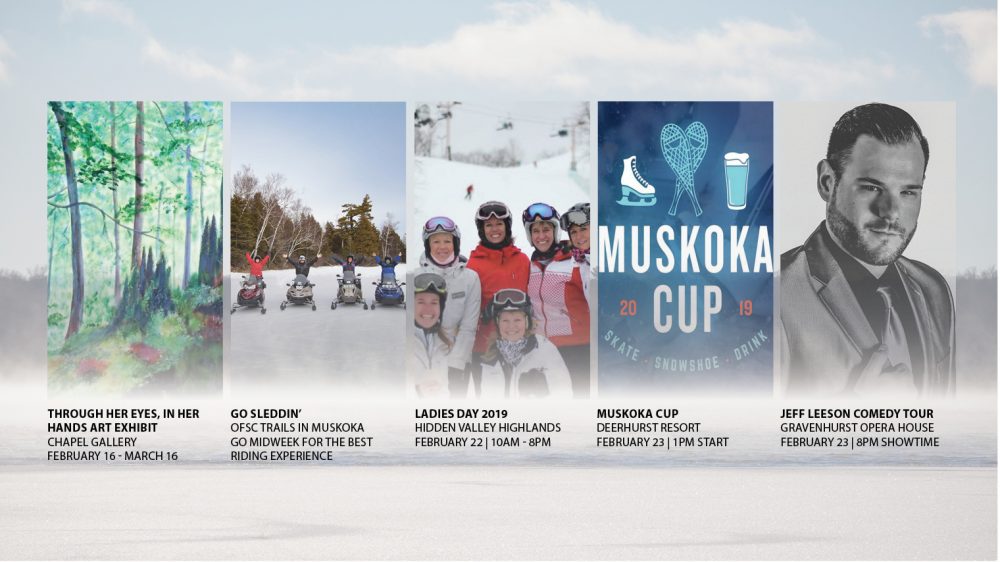 A brand new exhibit brought to you by Muskoka Arts and Crafts opened on the weekend, showcasing local women and their unique stories. The exhibit is called Through Her Eyes, In Her Hands and will be running until March 16, 2019 at the Chapel Gallery, be sure to check it out.
Sticking with the theme, ladies are invited to hit the slopes at Hidden Valley Ski Area this Friday for Ladies Day 2019, one of the club's most anticipated annual events.
The amount of snow we've received so far in 2019 has been good for the snowmobile trails! Try one of Muskoka's two pre-planned snowmobile routes to get on the trails fast.
For athletes, craft beer lovers, or both, sign up to participate in the all new Muskoka Cup (a twist on a winter triathlon) taking place at Deerhurst Resort.
Last but certainly not least, you will not want to miss the hilarious comedy show with headliner Jeff Leeson at the Gravenhurst Opera House on Saturday night.
Be sure to check out our recommendations for top winter activities in Muskoka, if you are looking for more fun that involves a lot more snow!
Through Her Eyes, In Her Hands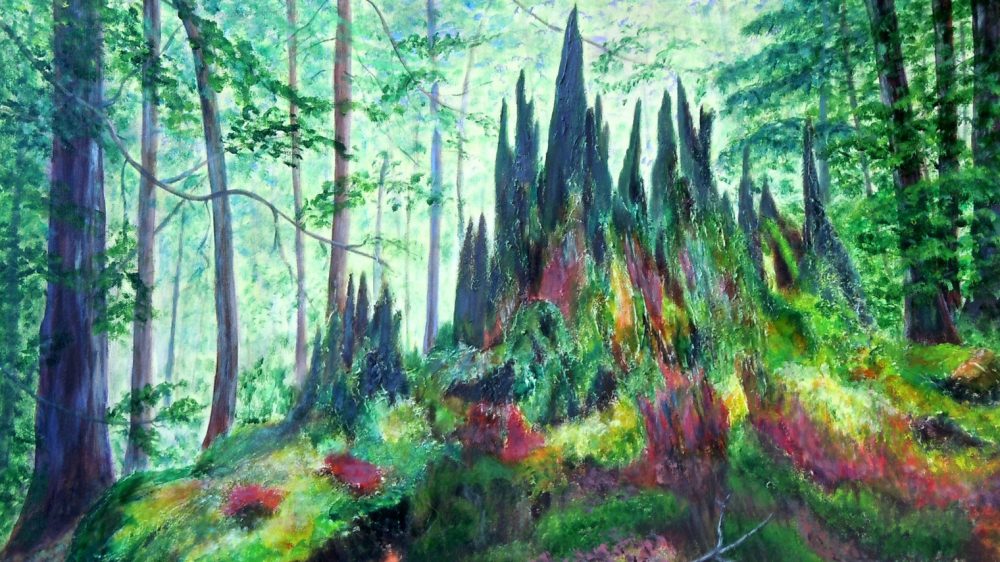 The all new exhibit brought to you by Muskoka Arts and Crafts and the YWCA has been curated to bring awareness to the strength, diversity and talent of local female artists and their stories. The exhibit will be on at the Chapel Gallery from February 16 to March 16, 2019. The gallery is open for visitors to view the exhibit Tuesday to Saturday from 10am – 1pm and 2pm – 5pm.
The month of March is Women's History Month and March 8, 2019 marks International Women's Day. A grand reception will be held at the gallery on March 8, from 6pm – 8pm to celebrate International Women's Day.
For more information about the art exhibit, visit their website
Ladies Day 2019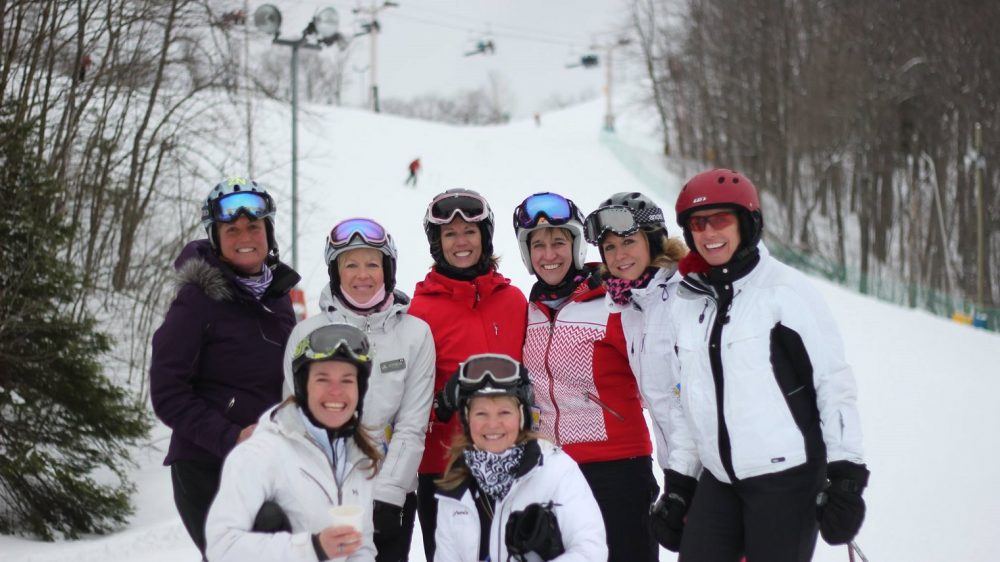 Step aside guys, it's time for Ladies Day at Hidden Valley Highlands Ski Area, an annual must-circle date on the calendar. Purchase your tickets and join in on the fun on the hill with food, prizes and live music this Friday, February 22. Your ticket to the event includes a full day lift ticket, rentals if needed, lunch, après ski snacks, and a welcome gift valued over $60. Live music will be by the the highly entertaining, Arden and the Tourists.
For more information and to purchase your tickets, visit their website  
Go Sleddin'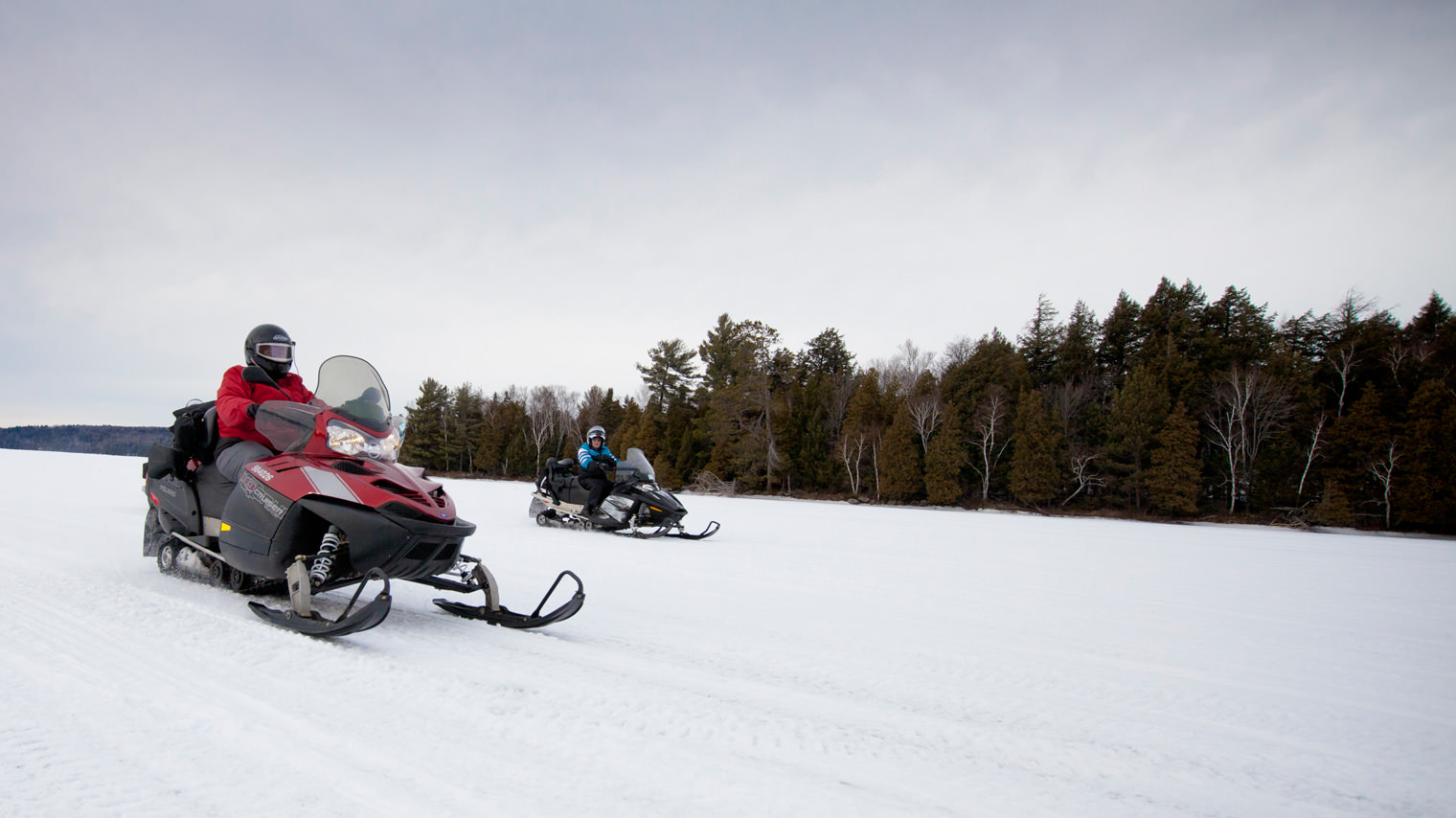 Muskoka is in the midst of a big winter, with tons of snow on the ground.
Tons of snow means great trails and great riding! Most of the OFSC Trails in Muskoka are open for the season (see the OFSC interactive trail guide), and many accommodations in the area offer up overnight packages and specials specifically for snowmobilers.
To hit the trails, try one of Muskoka's pre-planned routes. The Muskoka Magic Loop in South Muskoka (approx 125km), and the Lake of Bays Watch in North Muskoka (approx 200km) are great day rides, and popular routes among the locals. Remember, Saturdays and Sundays are busier on the trails, and the best riding experiences are midweek.
Muskoka Cup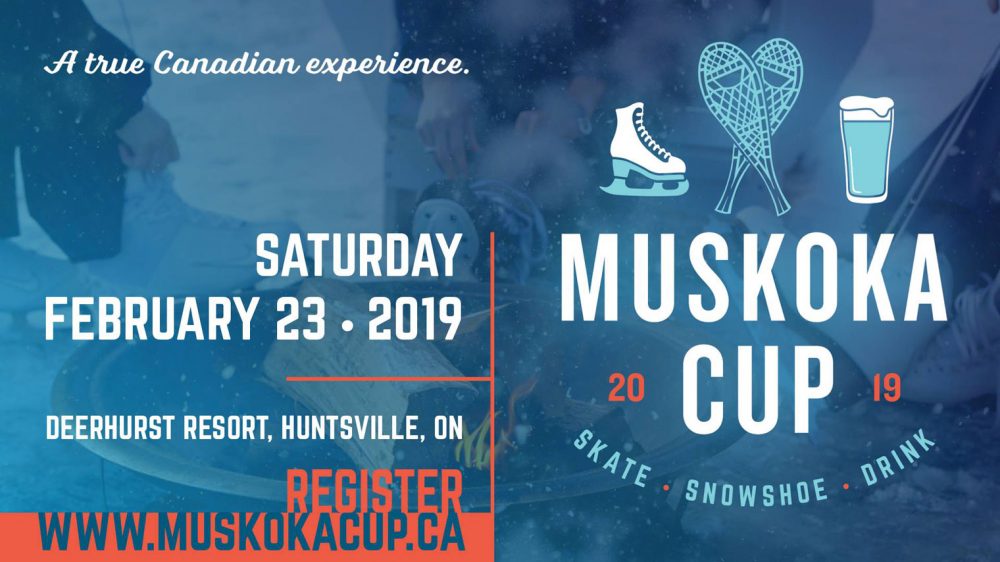 Skate, snowshoe, and drink your way across the finish line at Deerhurst Resort for the inaugural Muskoka Cup on February 23. Brought to you by Muskoka Brewery and Drink Inc. Events, raising money and awareness for the Canadian Music Therapy Trust Fund.
Your ticket to participate in the event includes race registration, dinner and a show by the talented Jamie Williams. Deerhurst Resort is also offering a discount for participants to stay overnight.
For more information and to purchase your ticket, visit their website
Comedy Tour with Headliner Jeff Leeson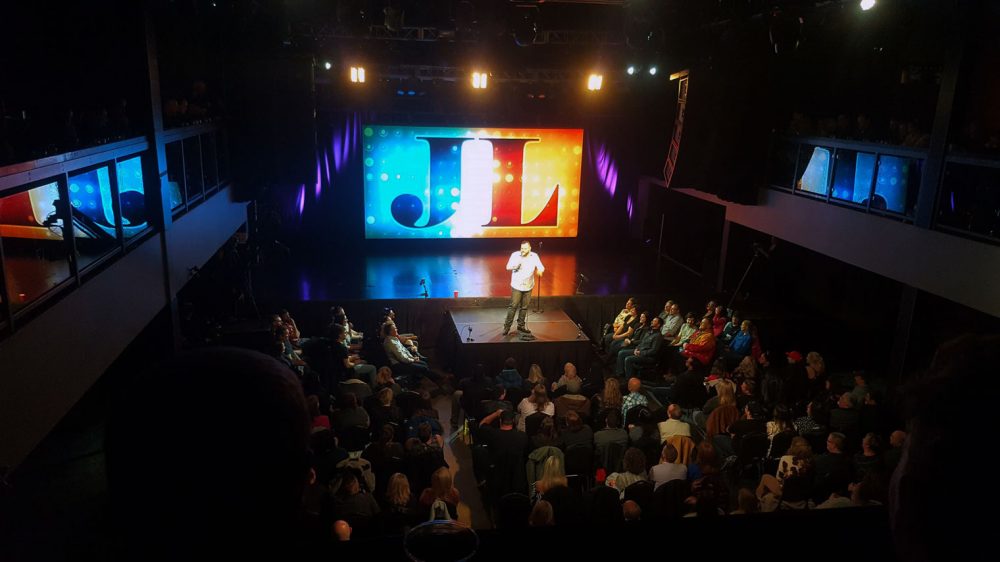 The King of crowd work, comedian Jeff Leeson will be performing his comedy show at the Gravenhurst Opera House on February 23. He puts on a one of a kind performance that will keep you laughing all evening long. He creates his show based solely on the audience in front of him, so no two shows are ever alike.
If you are in need of a good guffaw this winter, make sure you get your tickets for this show!
To learn more and purchase you tickets, visit the Gravenhurst Opera House website
Stay and Play
Make the most of your Muskoka experience and check out our top recommendations for places to stay and perfect getaway packages.