For the week of February 17 – 23, 2020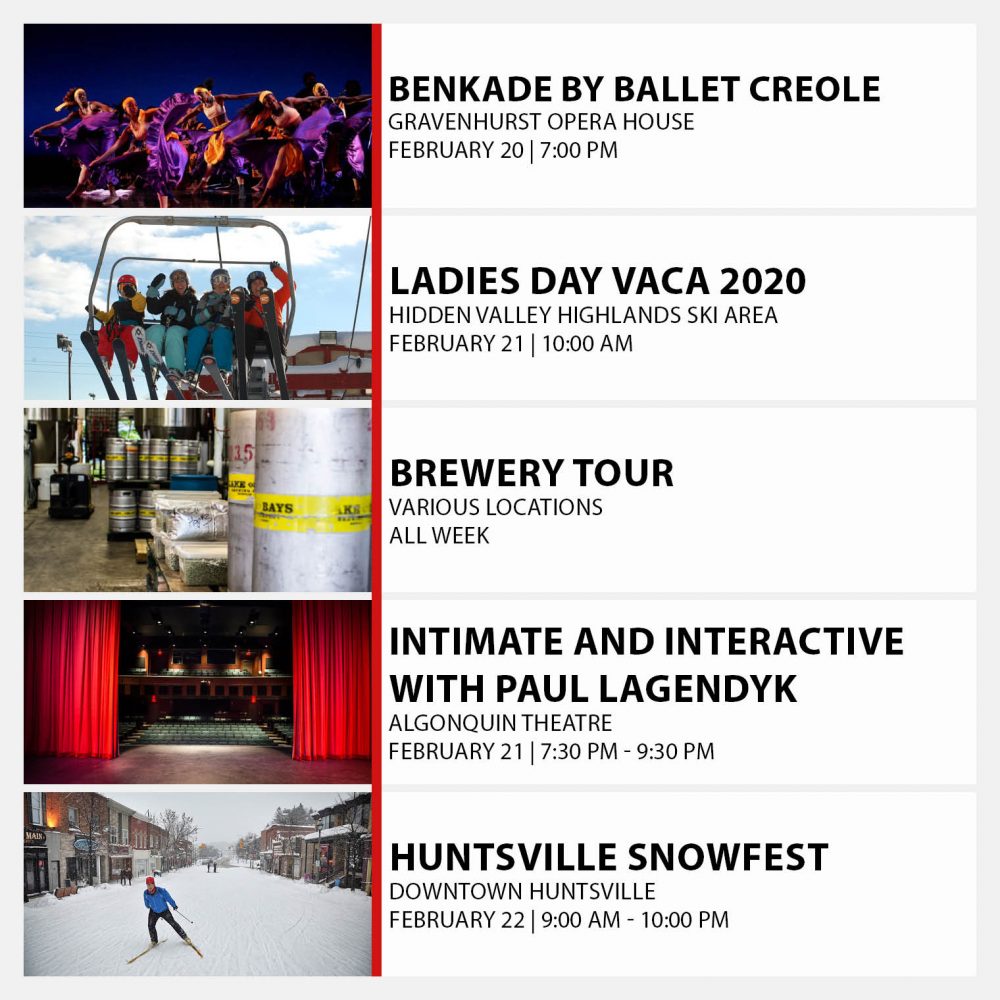 Head to the theatres in Muskoka for talented performances happening this week. Feel the rhythm rush through your soul as you watch Benkade by Ballet Creole at the Gravenhurst Opera House or get up close and personal with local talent at Intimate and Interactive with Paul Lagendyk at the Algonquin Theatre. Grab your gal pals and head to Hidden Valley Highlands Ski Area for a day of games and activities at Ladies Day Vaca 2020. Don't worry, be hoppy and head to the beloved breweries in Muskoka for a brewery tour. Grab your gear and head to downtown Huntsville to experience a snow-covered main street filled with activities at SnowFest.
Read on to learn more about each event.
Benkade by Ballet Creole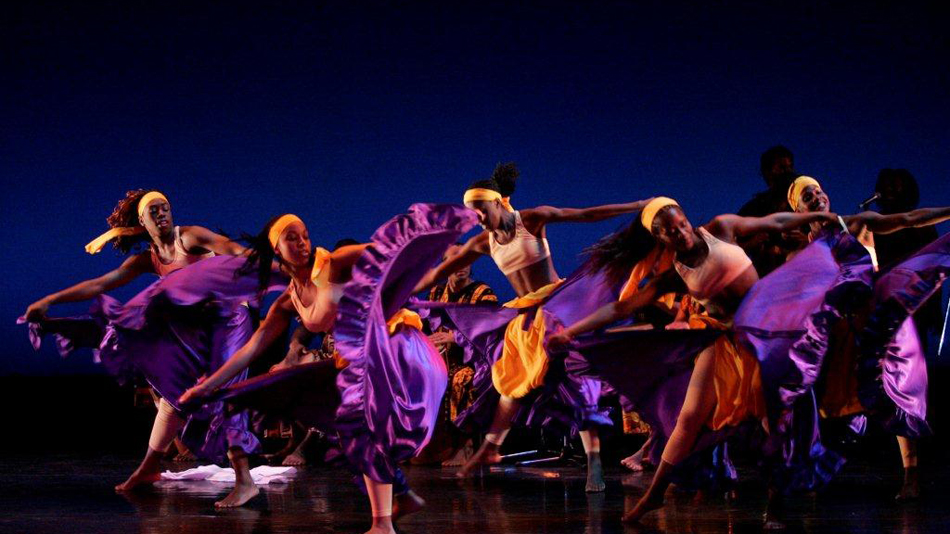 Benkade is a special presentation for Black History Month that explores the vibrant cultural heritage of Guinea's Malinke people. For many of the dance pieces, a strong presence of the drums provides a rhythmic structure within which dance socialization takes place. Dancers, musicians and listeners are drawn together in the experience.
Click here for more information
Ladies Day Vaca 2020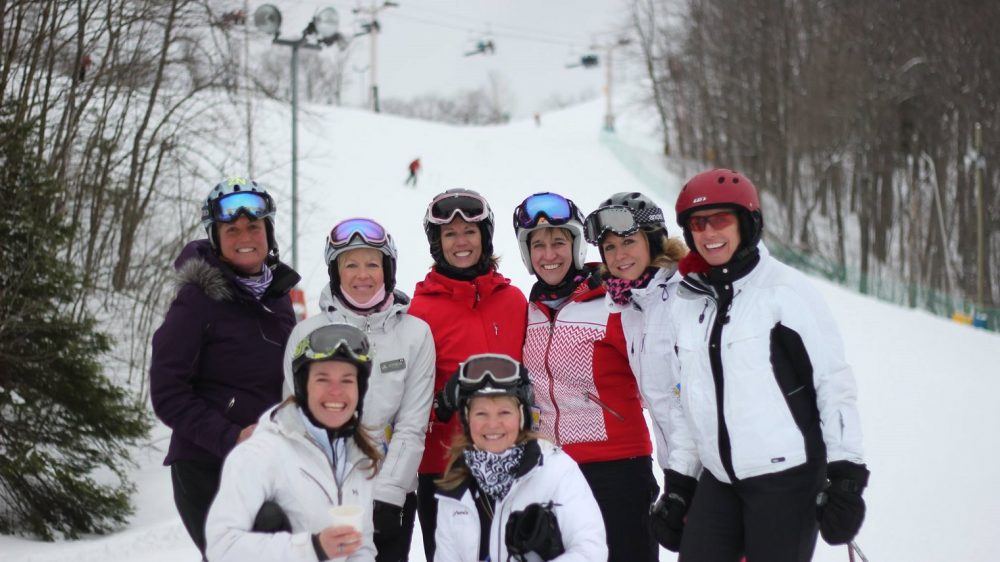 The annual Ladies Day is back at Hidden Valley Highlands Ski Area. The fun-filled day starts at 10:00 AM with long-john yoga, followed by hitting the hills for some fun games and mini-competitions. The day will be filled with a fantastic welcome gift, specialty drinks, snowshoeing available (please bring your own shoes!) and an après ski and dance with Arden and the Tourists, a great live band based out of Collingwood.
Click here for more information
Brewery Tour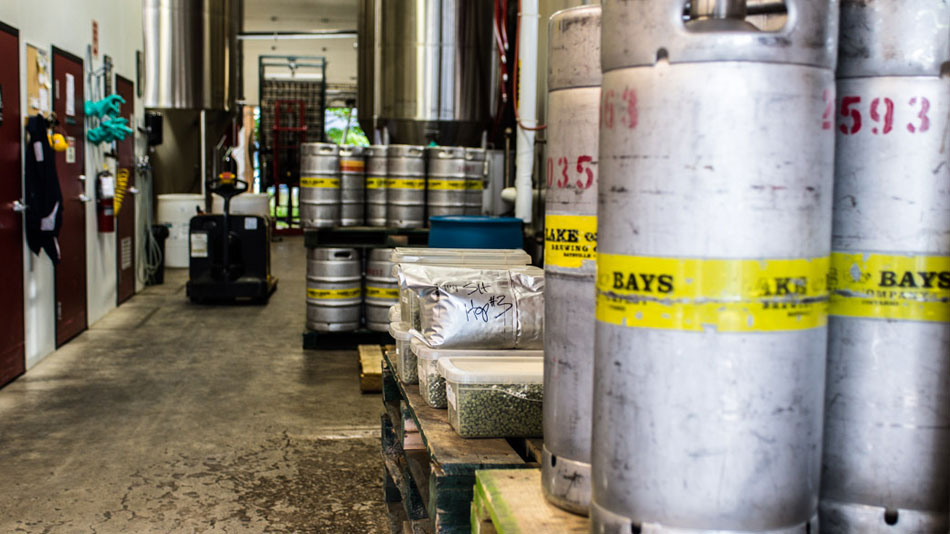 Muskoka is already making quite a name for itself in the craft beer and wine industry, with a number of local establishments receiving national recognition on a number of occasions. Why not take a brewery tour at one of Muskoka's craft breweries or winery? Find out info for tours at Muskoka Brewery, Lake of Bays Brewery, Sawdust City Brewery, Muskoka Lakes Farm & Winery, and Clear Lake Brewing Co., Or mix it up a bit and go for a brewing tour, a tour for coffee lovers, at Muskoka Roastery Coffee Co.
Click here for more information
Intimate and Interactive with Paul Lagendyk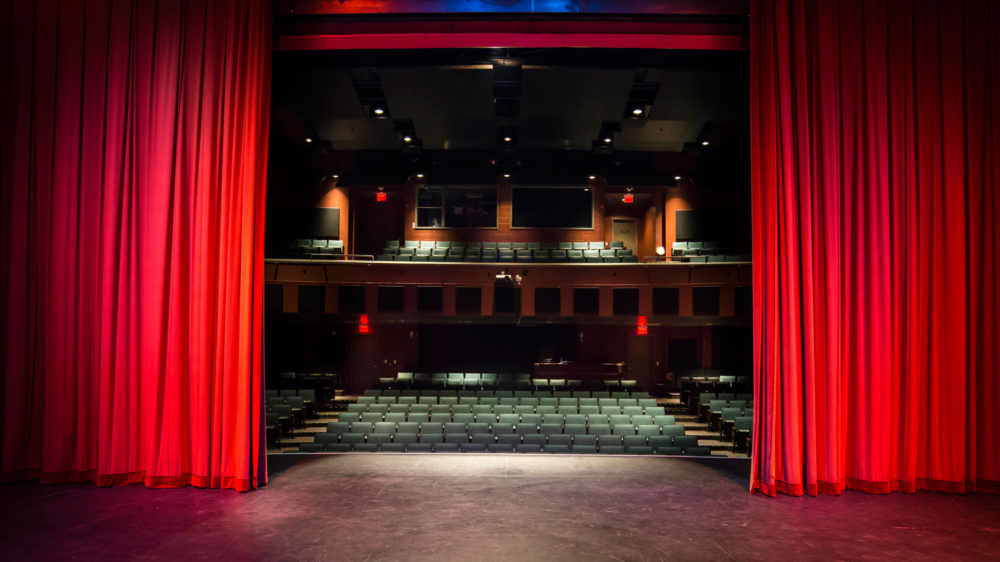 Intimate & Interactive with Paul Lagendyk will be at the Algonquin Theatre in Huntsville.  Appearing with Paul will be Sean Cotton on Acoustic Guitar, Wayne Ferguson on Fiddle and Mandolin and Brian Hawley on Guitar. Get ready for a night of great entertainment!
Click here for more information
Huntsville SnowFest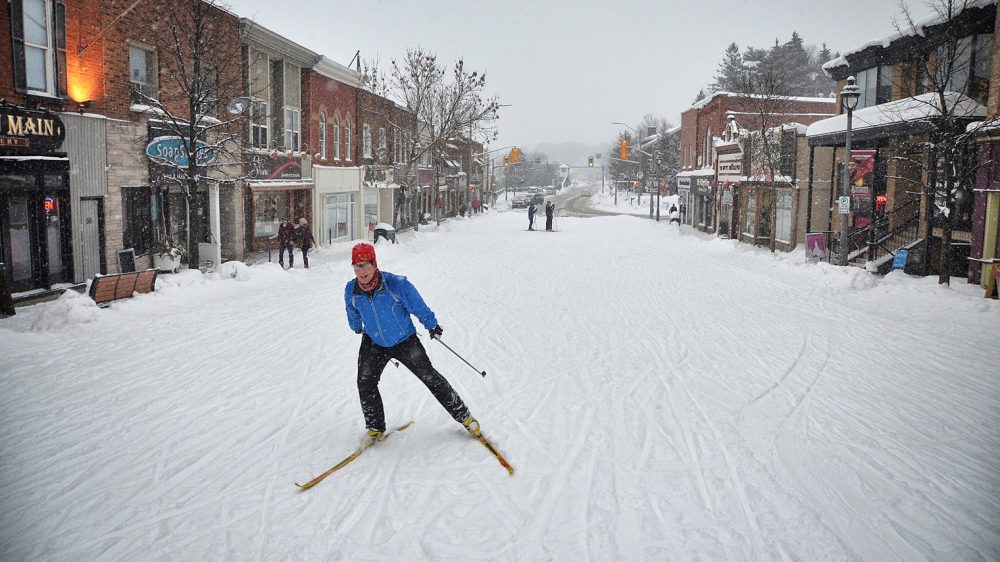 Watch Huntsville be transformed from a quaint and charming town into an epic snow-covered street for winter activities. On February 22 try skiing, snowshoeing, fat biking, and skating on Main Street at this free and family-friendly event. SnowFest runs from 9:00 AM – 10:00 PM on Saturday, with winter activities planned all day. Bring your own equipment to enjoy the unique Main Street winter experience.
Click here for the full schedule
Stay and Play
Make the most of your Muskoka experience and check out our top recommendations for places to stay and perfect getaway packages.