For the week of December 2 – 8, 2019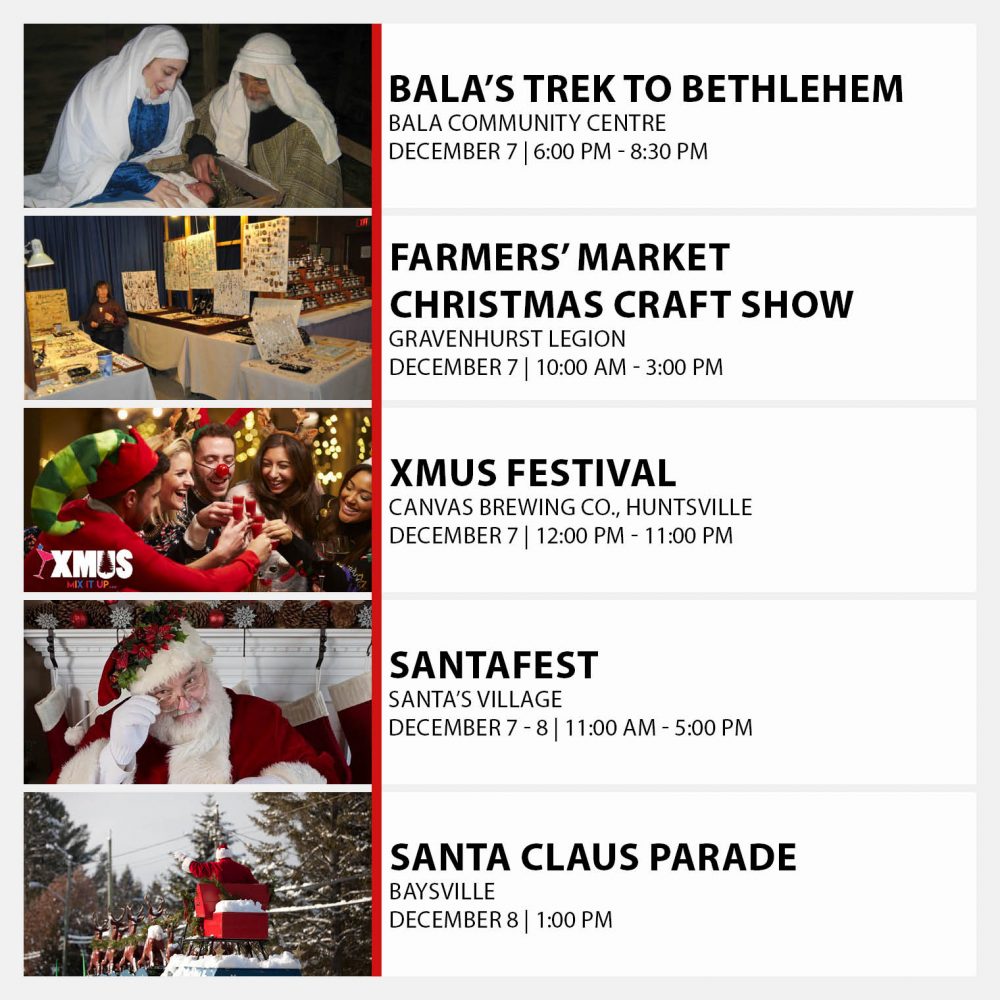 The fresh blanket of snow in Muskoka is just in time for an excellent week of Christmas festivities! Journey through Bala on a Trek to Bethlehem tour. Stock up on summer market favourties that you're missing or grab some Christmas crafts at the Gravenhurst market. Enjoy a day filled with fun activities from markets to an ugly Christmas sweater party at the XMUS Festival. Get your chance to bake (or roast) some delicious sweets, say hi to Mr and Mrs Claus, and make Christmas crafts at Santafest. Wave hello to Santa and see the creative floats at Baysville's Santa Claus Parade.
Read on to learn a little more about each event.
Bala's Trek to Bethlehem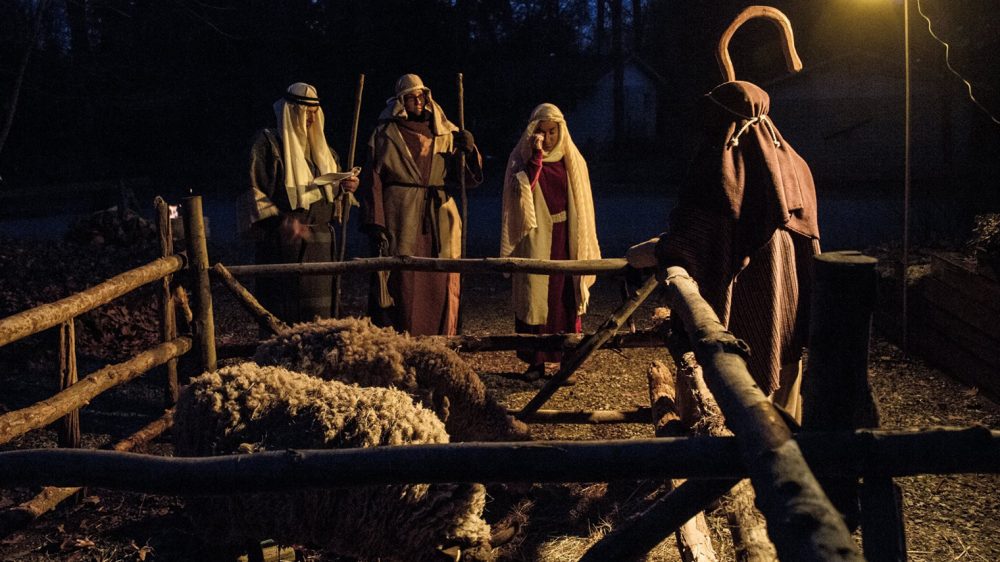 Guided tours are taking place in Bala on December 7, where you get the chance to meet Roman soldiers, shepherds, travelling Wise men, and a cranky Roman tax collector! The tours are 30 minutes in length and will be outside, so dress warmly.
Visit the website for more information
Farmers' Market and Christmas Craft Sale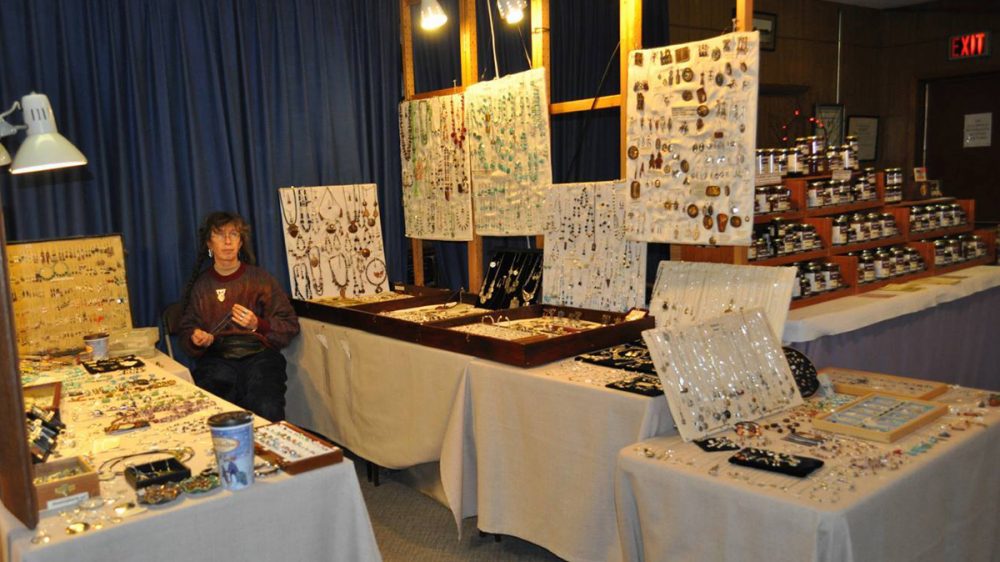 This is your chance to stock up on the items that you miss from the summer markets in Gravenhurst! The Gravenhurst Legion will be hosting a Farmers' Market and Christmas Craft Sale comprised of the regular market vendors that you see in the summer. Find some great Christmas items and check some names off of that list.
Visit the website for more information
XMUS Festival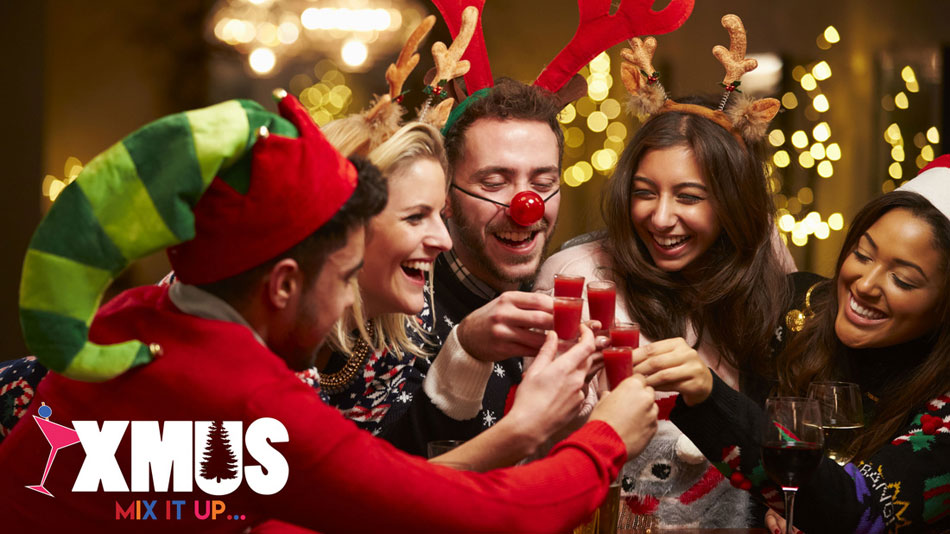 Shop, sip, and savour the tastes of the Christmas season. XMUS Festival will feature food and drinks from Canvas Brewing Co., a selection of craft beers, spirits, and wine from a variety of businesses. Be a part of the excitement, December 7th at Canvas Brewing Co.  Admission is free and $2 tokens will be available for purchase to sip on some samples from the drink vendors. Find one of a kind gifts at the holiday market and impress your friends and family with thoughtful, handmade presents this year. Discover local crafts, one of a kind art, culinary artisans, gifting and more. Then it's time to start the party! In addition to the XMUS festival from 12:00 PM – 6:00 PM, there will also be an Ugly Sweater Party from 7:00 PM – 11:00 PM and will feature a live band in addition to select vendors. The Ugly Sweater Party is a 19+ event with a $15 entry fee.
Visit their website for more information
Santafest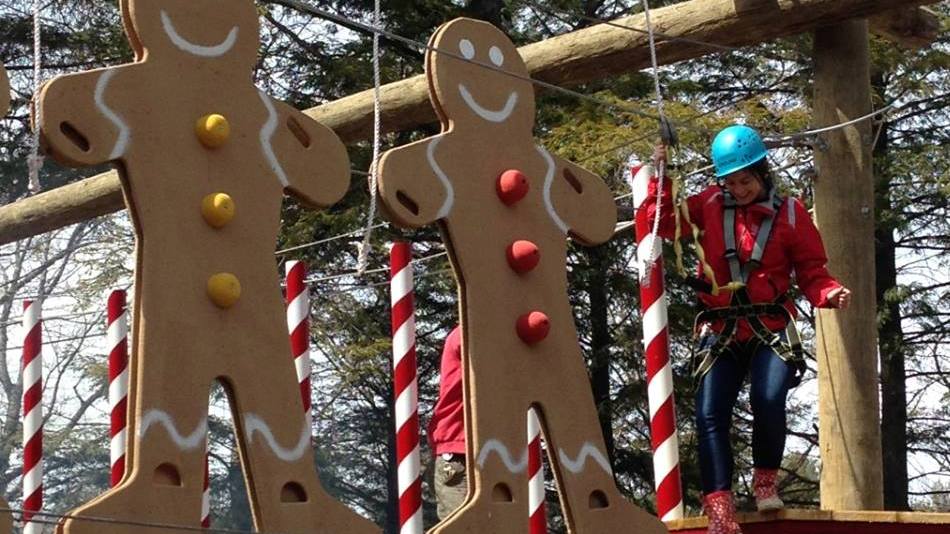 Muskoka is known far and wide as Santa's summer home, as tens of thousands flock every year to Bracebridge and the 45th parallel to visit Santa's Village Family Amusement Park. Santa Claus will be welcoming guests to his home inside Santa's Village for the Annual SantaFest, the weekends of December 7/8, 14/15, and 21/22. Santa's only back in town for a few weekends and he'd love to see you. The highlight of meeting the jolly man in red is only part of the festivities, also enjoy cookie decorating, games, face painting, Christmas crafts, and more!
Visit their website for more information
Baysville's Santa Claus Parade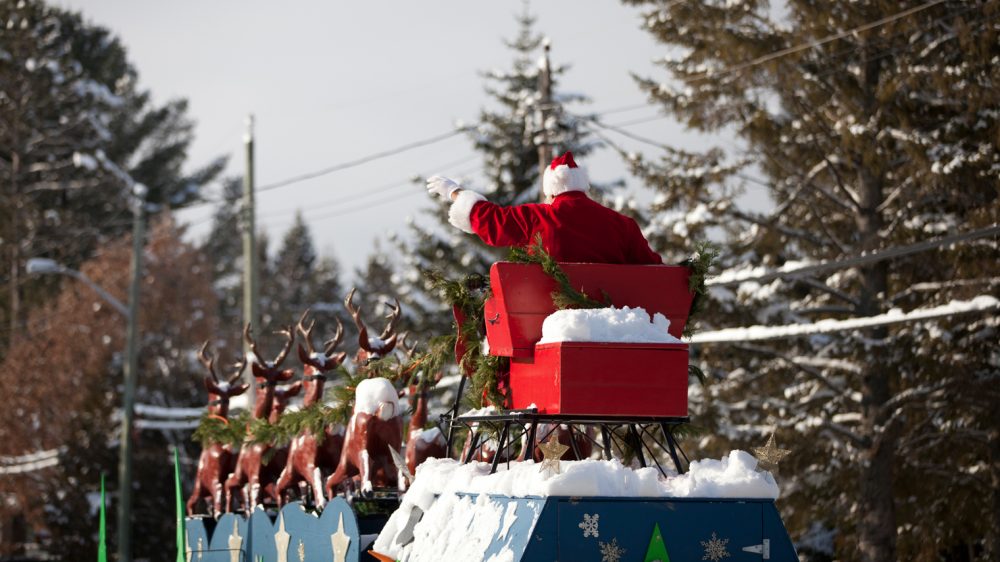 Ho Ho Ho! Santa has taken a break from the chaos at the workshop to come to Muskoka to help get everyone in the Christmas spirit. Baysville is a must-see parade, it doesn't just go around once, it goes around twice! The parade starts at 1:00 PM.
Click here for more information
Stay and Play
Make the most of your Muskoka experience and check out our top recommendations for places to stay and perfect getaway packages.