For the week of April 8 – 14, 2019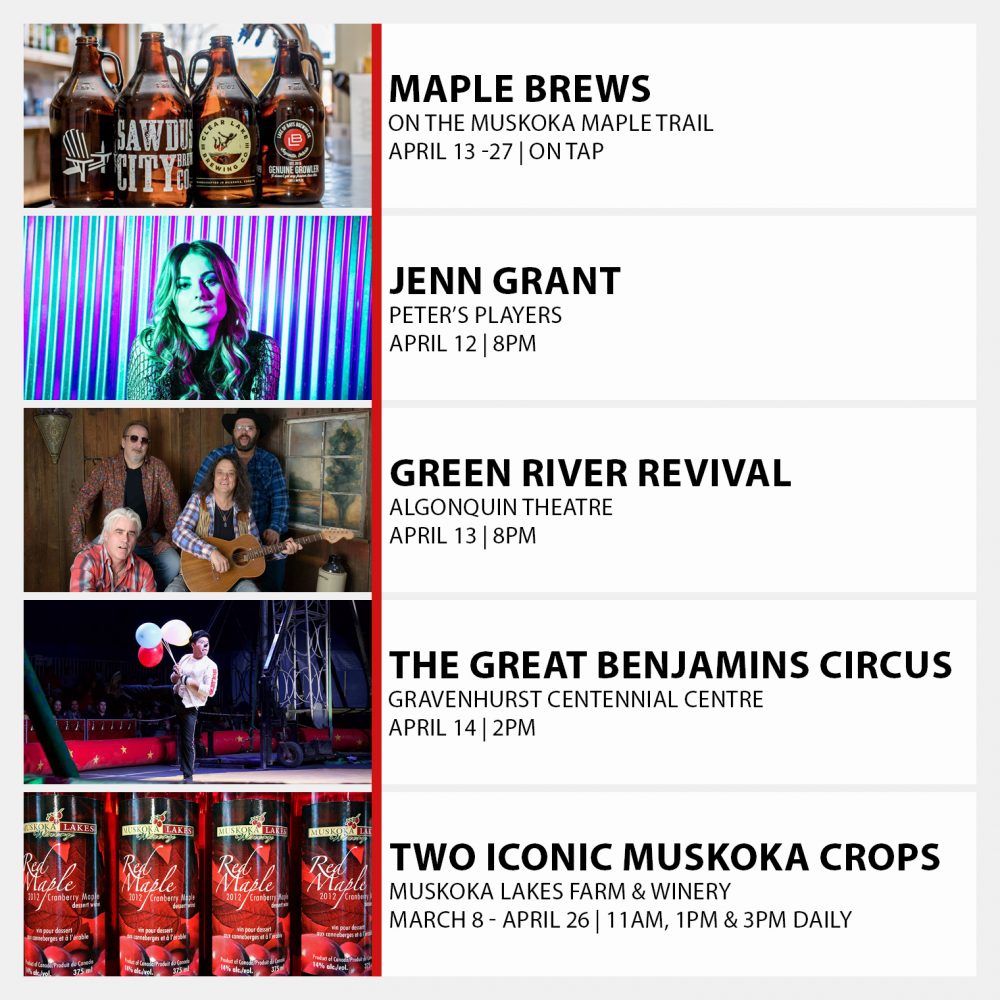 This week in Muskoka: combine your two favourite things, maple + beer, be serenaded by the melodies of Jenn Grant's music at Peter's Players, or rock out to the hits performed by the super popular tribute band Green River Revival. Maybe you will even decide to join the circus while you watch The Great Benjamins Circus in Gravenhurst and/or Port Carling. Last but not least, reserve your spot to participate in the Soul Sister's Retreat at Trillium Resort & Spa, and experience a life changing weekend.
Maple Brews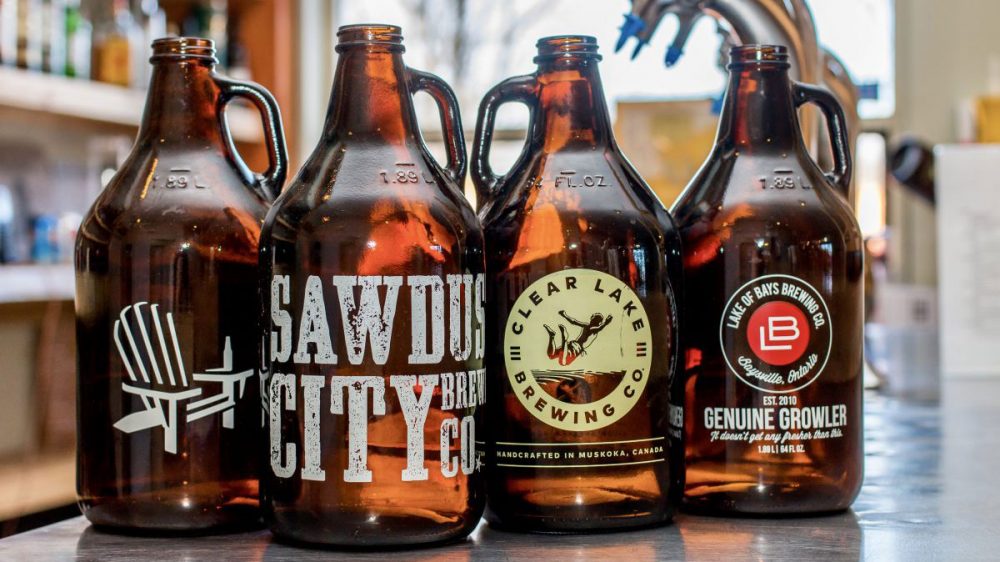 Four of Muskoka's finest craft breweries have come together to collaborate on a maple beer as part of the Muskoka Maple Trail. The brew is called the Pancake Breakfast Specialty Maple Ale, and it is absolutely delicious. You too, can enjoy this brew, from April 13 – 27, fresh off the tap at one of four participating breweries: Lake of Bays Brewing Co., Muskoka Brewery, Sawdust City Brewing Co., and Clear Lake Brewing Co. While at your local brewery, expand your love for local craft beer with a brewery tour or sampling.
For more information, visit the Muskoka Maple Trail website
Jenn Grant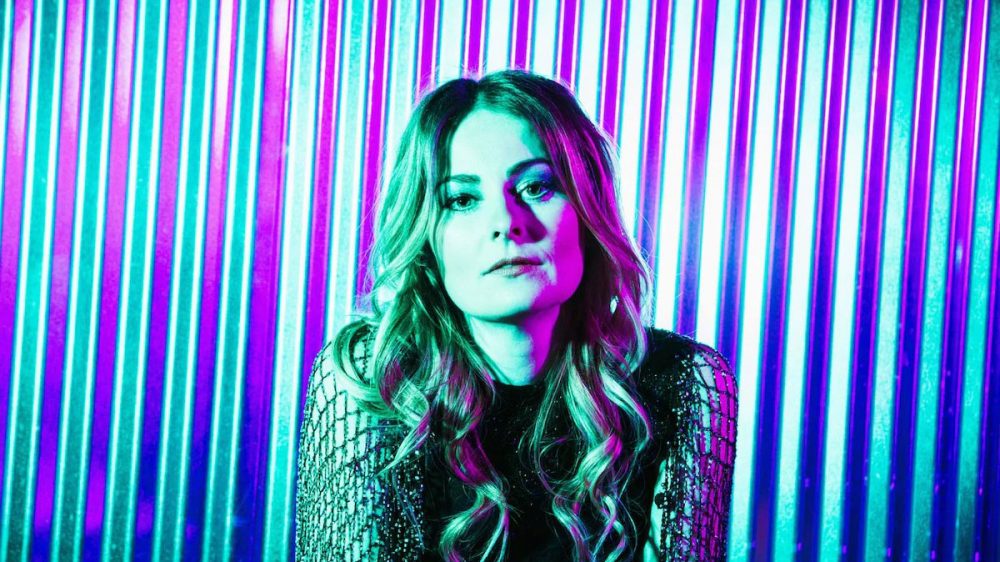 Jenn Grant is a Lake Echo, Nova Scotia native and when she sings the emotion she portrays is deeply personal and powerful. She will be performing at Peter's Players on Friday, April 12 at 8pm, after spending 3 years touring the world. Her genre is a mix between R+B and electronic music, a super unique sound with sonic beauty and lovely melodies. Truly, music for the soul.
For more information and to purchase your tickets, visit their website
Green River Revival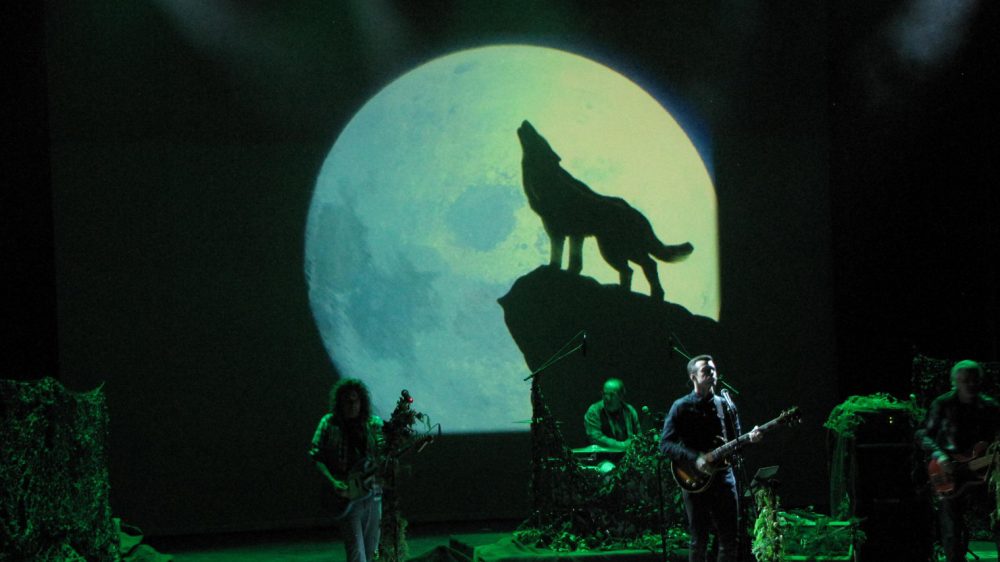 Calling all Creedance Clearwater Revival fanatics! Green River Revival, a group of world-class musicians and the world's #1 international tribute band to CCR, will be performing at the Algonquin Theatre on Saturday, April 13. This will be an evening full of rock 'n' roll, paying tribute to the passion and soul of John Fogerty and the CCR.
For more information, visit their website
The Great Benjamins Circus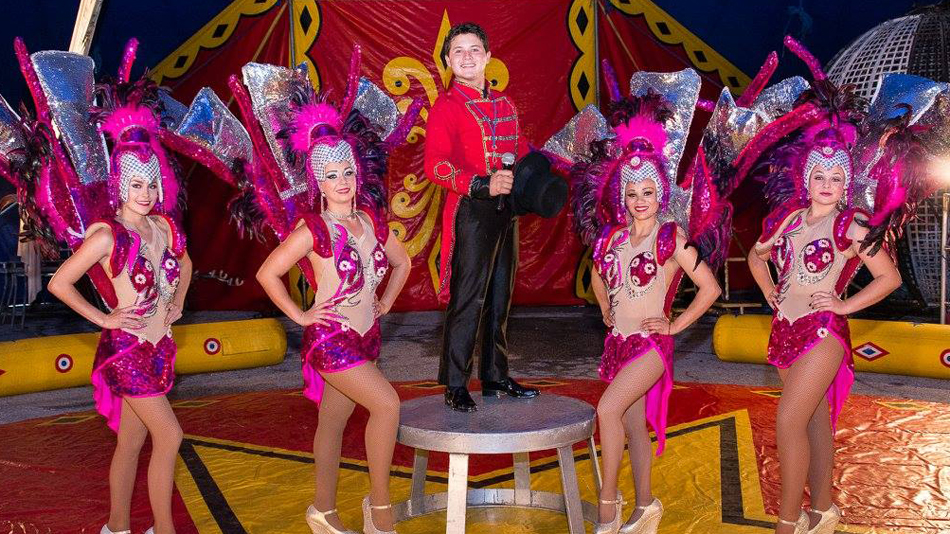 The Circus is coming to town! This Sunday, April 14 at the Gravenhurst Centennial Centre, bring your friends and family and experience 90 minutes of circus fun, thrills and laughter. There will be clowns, acrobats, aerialist, and daredevils that all contribute to a rich and sincere circus experience. If you can't attend the circus in Gravenhurst, perhaps you will be able to catch the show next Monday, April 15 at the Port Carling arena from 4:30pm – 6pm.
For more information and to purchase your tickets, visit their website
Two of Muskoka's Quintessential Harvests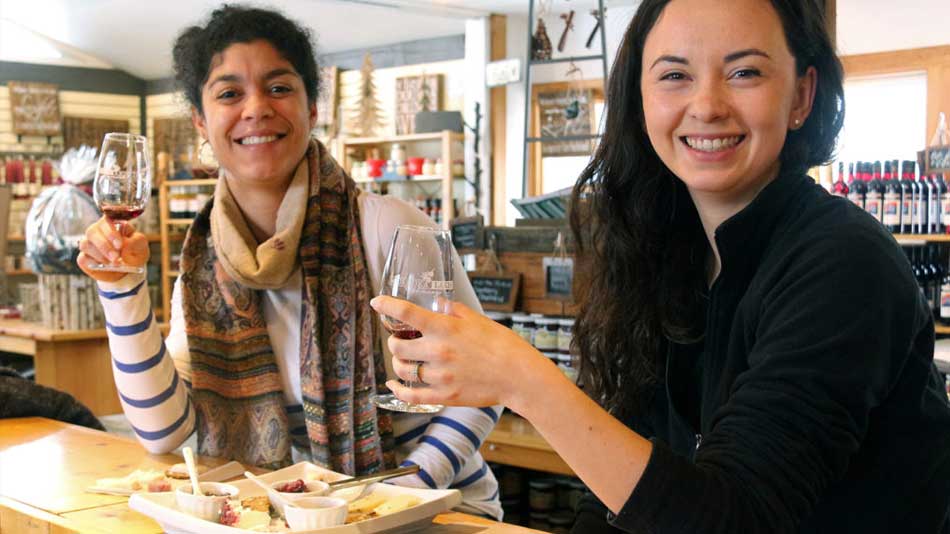 Muskoka Lakes Farm & Winery has been harvesting cranberries for close to 70 years, but in the last few years they have began harvesting their own maple syrup.  With Muskoka's maple harvest underway, the farm & winery has fused sweet maple and tart cranberries into one memorable experience, a maple twist on their award-winning Bog to Bottle Tour. The tour takes place daily at 11am, 1pm and 3pm and is a maple must-do!
For more information, visit their website
Make the most of your Muskoka experience and check out our top recommendations for places to stay and perfect getaway packages.