For the week of April 15 – 21, 2019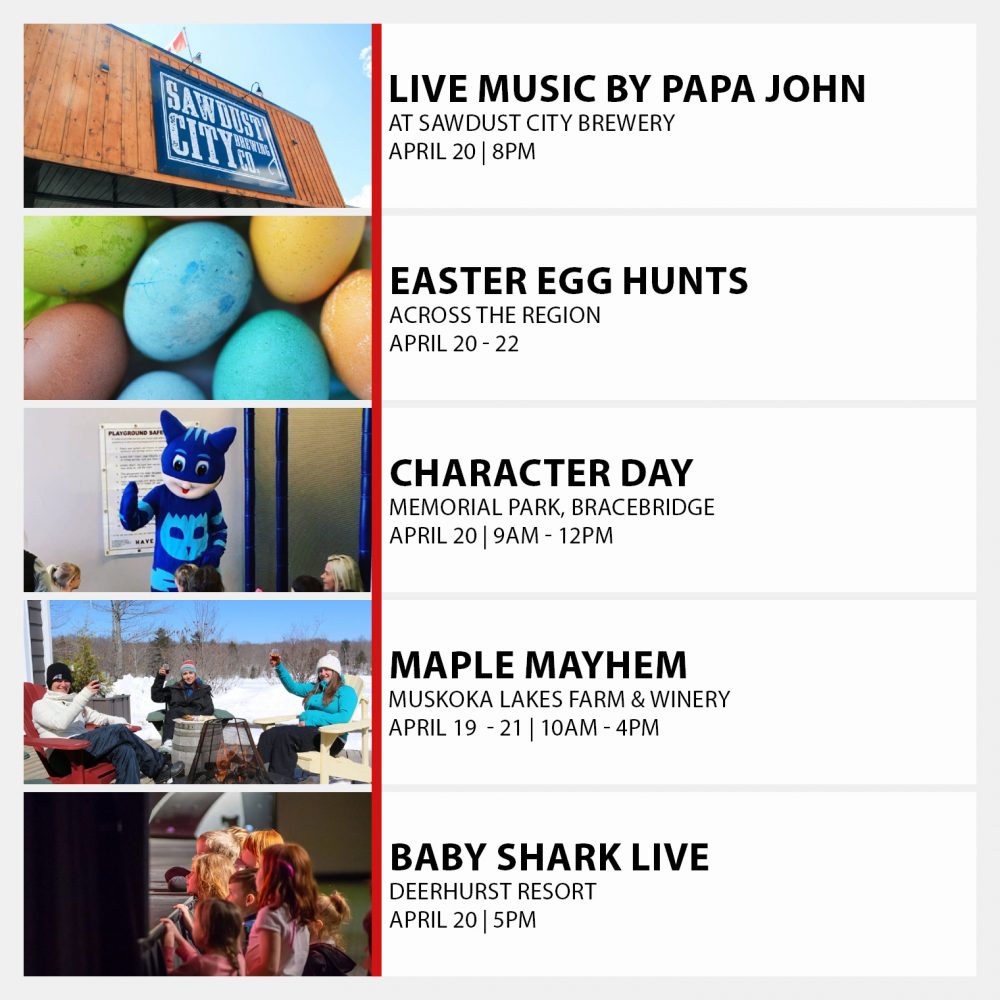 It's Easter and there are no shortage of egg hunts and extravaganzas! For something a little outside of the ordinary, families can check out Character Day in Bracebridge and meet all of their favourite popular culture characters. Because grown ups should have fun too, Muskoka Lakes Farm & Winery is inviting you to join in on their Maple Mayhem event happening all weekend long. And depending on your taste in music (and maybe your age), the popular Baby Shark will be performing LIVE at Deerhurst Resort while Papa John will be entertaining patrons at Sawdust City Brewery's Saloon.
Papa John LIVE at Sawdust City Brewery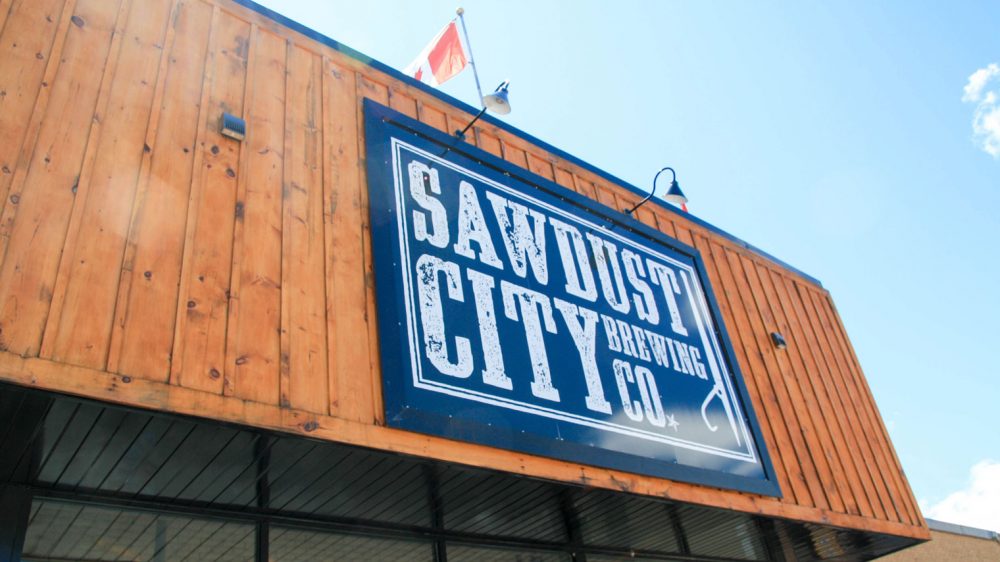 Every Saturday night at Sawdust City Brewery there is a great artist taking the stage for some live music. This Saturday, April 20, Papa John will be performing his Mississippi Delta Plantation Juke Jones blues, starting at 8pm. Kick back and relax with a deliciously crafted brew while listening to the sweet sound of Mississippi blues. There is no cover fee to get into the bar, and the beer and atmosphere are top notch.
For more information on papa John, visit his website
Easter Egg Hunts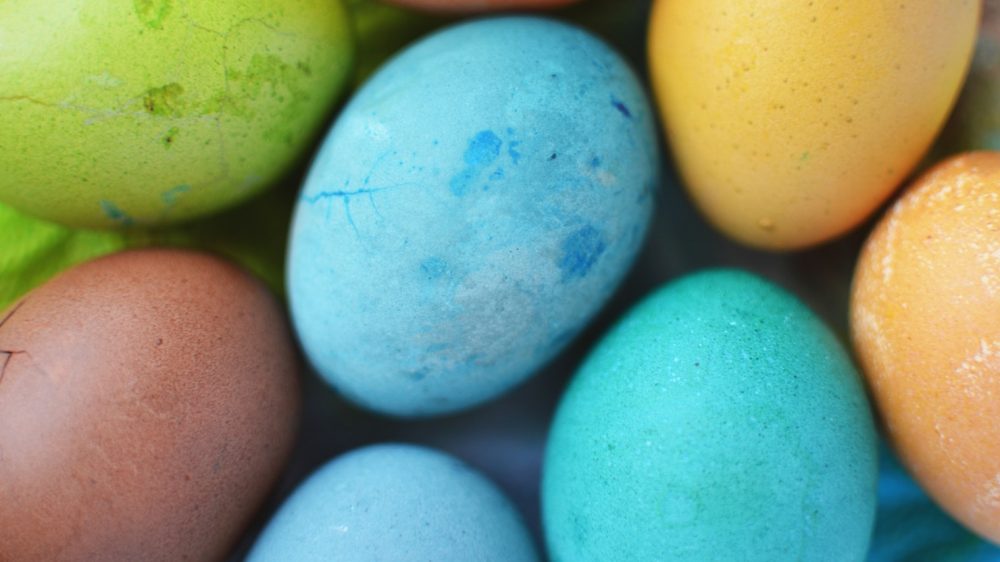 The Easter Bunny will be making his way around Muskoka this weekend, which means there will be lots of egg hunts to attend. The Nutty Chocolatier Annual Community Easter Egg Hunt will be taking place at Muskoka Heritage Place on Sunday, April 21. There will be two Easter egg hunt events at the Play Pit on Monday, April 22 for different age groups. Families can also check out the Easter Extravaganza at Woodchester Villa in Bracebridge. And because even the adults deserve to have a little fun, Muskoka Lakes Farm and Winery will also be hosting their first ever Maple Mayhem, Easter fun for adults.
Character Day at Memorial Park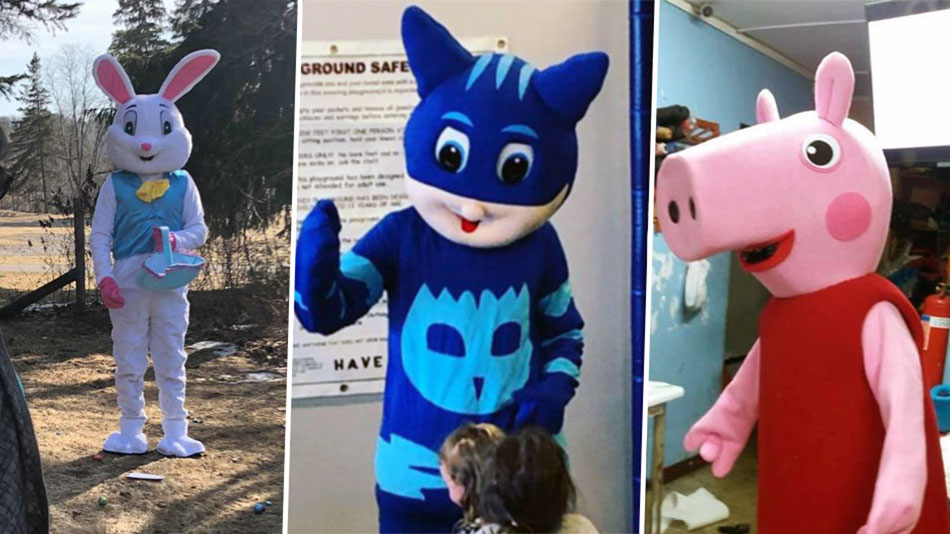 This Saturday, April 20 from 9am – 12pm at Memorial Park in Bracebridge, bring the whole family out to meet and greet with some of their favorite characters from Muskoka, Characters & Mascots. Expect to meet the Easter Bunny himself and other popular characters like Peppa Pig, Catboy, Mickey Mouse and more! All money raised will go towards Muskoka Dog Rescue. Please bring enough cash to make a minimum of $5 per child, which will cover meeting and taking pictures with each of the special guests.
For more information, visit their page
Muskoka Lakes Farm & Winery Maple Mayhem, Easter Fun for Adults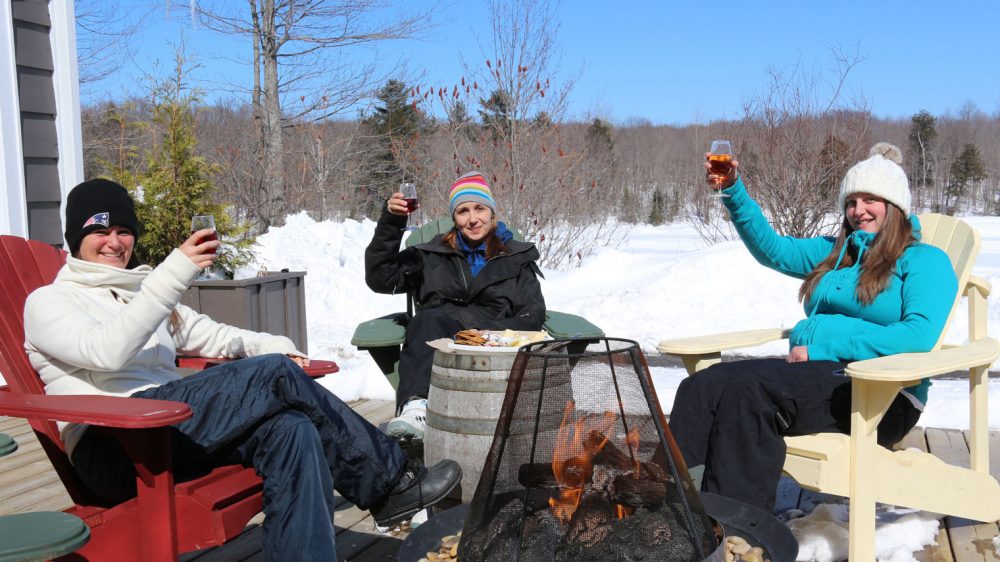 Muskoka Lakes Farm & Winery is constantly up to something good. This weekend, the popular farm & winery will be hosting their first ever Maple Mayhem, a weekend of Easter Fun for Adults … because adults deserve some fun too at Easter time!
Come with family and friends and come ready for fun. In lieu of an egg hunt, participate in their photo Scavenger Hunt. The prize is a gift basket that includes an overnight stay at Sherwood Inn, a VIP Wine & Cheese Experience for 2 and lots of Muskoka wine, cider, goodies and swag (approximate value $600). There will also be cranberry pancakes, maple taffy, wine tasting, wagon tours and more.
For more information, visit their website
Baby Shark at Deerhurst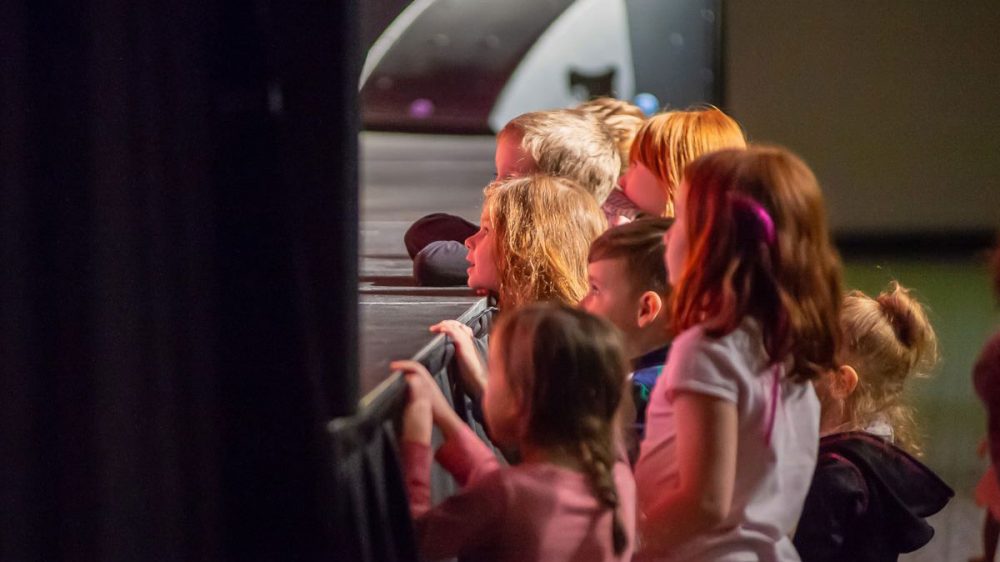 Baby shark, doo doo doo doo doo doo! Odds are your kids are obsessed with the song or were at one point. See Baby Shark perform live at Deerhurst Resort this Saturday, April 20 at 5pm in Legacy Hall.
Make it a full family weekend getaway when you purchase the resort's Easter Weekend Maple Madness package. Tickets to the LIVE show are included in the weekend package, along with other complimentary activities like a tour of the maple sugar shack, the indoor Fun Zone, an Easter Egg hunt, family movies and a weekend-long Golden Egg Hunt!
Stick around for an Easter Sunday Brunch at Deerhurst Resort in the Eclipse Dining Room. It is the longest running annual brunch in Muskoka. Reservations are required and children age 4 and under eat for free.
Stay and Play
Make the most of your Muskoka experience and check out our top recommendations for places to stay and perfect getaway packages.