30-Minute Stress-Free Flights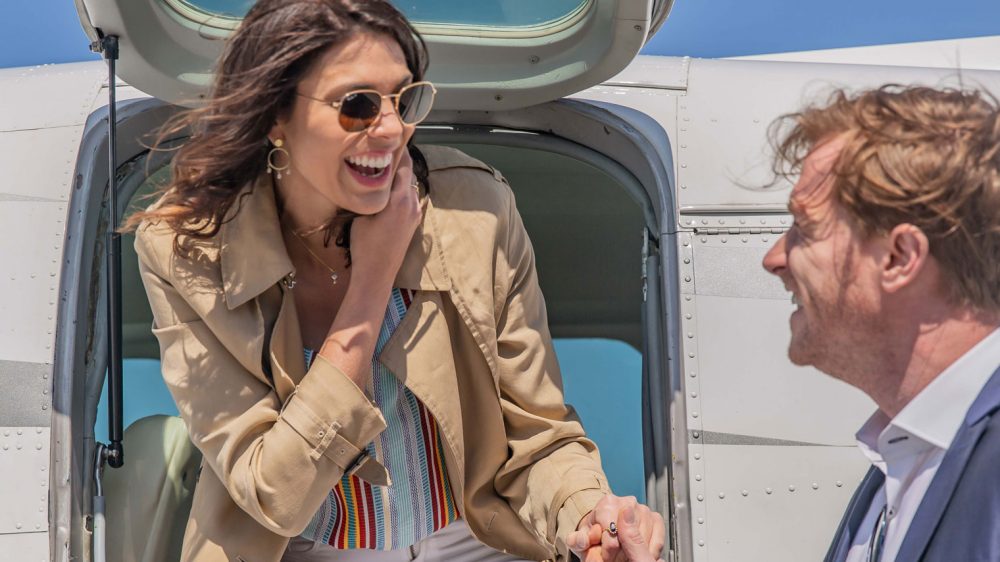 Skip the winter driving and hop on the 30-minute flight to Muskoka, where the winter adventures await! FlyGTA  has expanded their schedule and is now offering year-round flights between Toronto's Billy Bishop Airport to the Muskoka Airport. Convenient, quick, and stress-free, the Billy Bishop to Muskoka Route will be departing and arriving on both Fridays and Sundays.  FlyGTA uses flex pricing, so the earlier you book your seat the better the price. Ground transportation and car rentals are available upon request.
Snow Much Fun in Muskoka
Head to Muskoka this winter for the perfect family vacation, romantic couples getaway, or thrill-seeking adventure. With adventures aplenty, Muskoka is the perfect go-to destination for your winter getaway.
Ice Skating Trails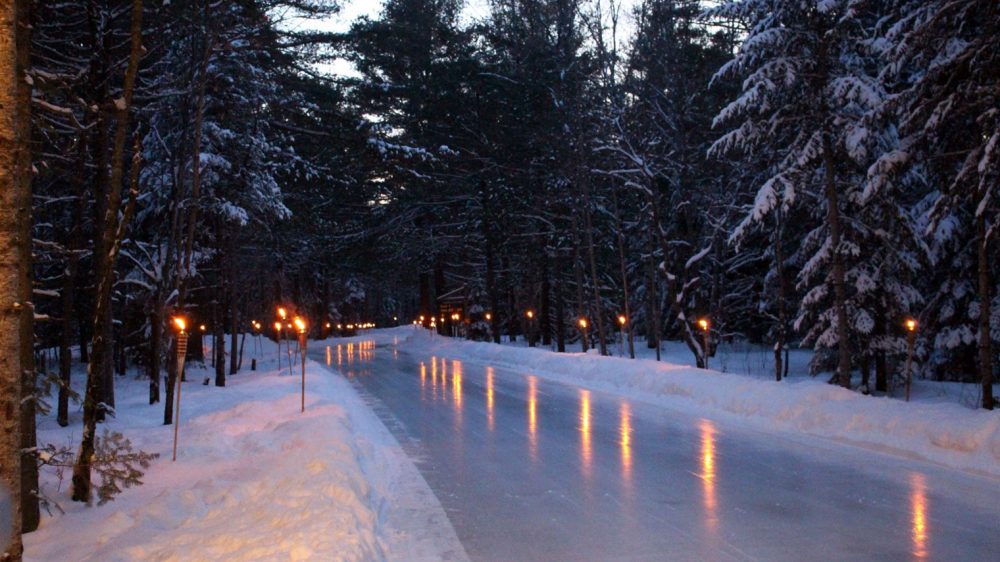 Ice skating trails are one of the most popular winter activities in Ontario right now, and Muskoka is the ice skating trail capital! This fun take on one of Canada's most quintessential winter experiences is a must-try. Whether you want to glide through rows of tiki torches at night or skate over 12 acres of cranberries, this is a great adventure for all ages and skill levels.
Dog Sledding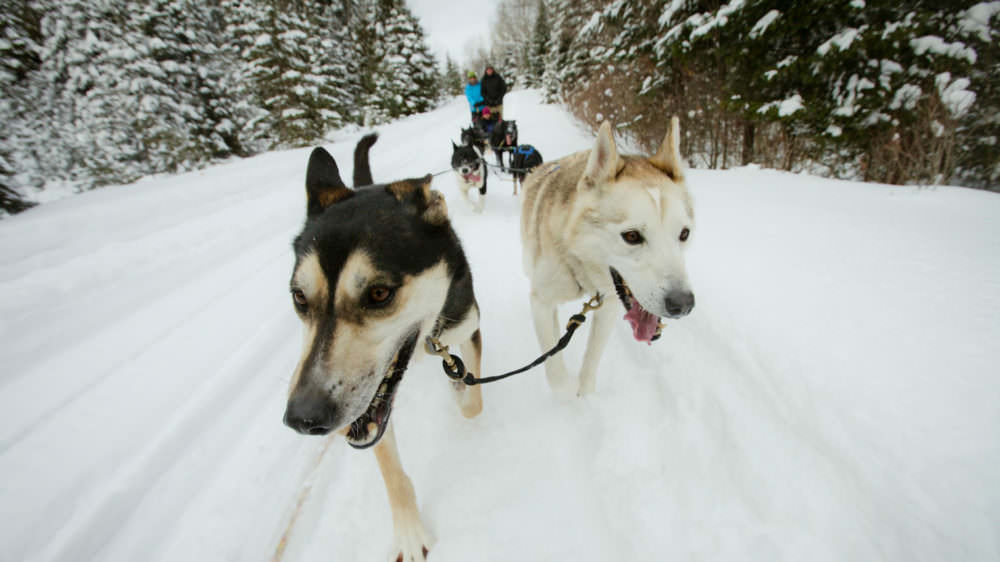 Dog sledding in Ontario used to be one of the most reliable means for transportation once the snow fell. Nowadays,  you can make it from one side of Muskoka to the other without the use of a dogsled, but mushing has transformed into one of winter's thrilling and nostalgic recreational adventures.
Fat Biking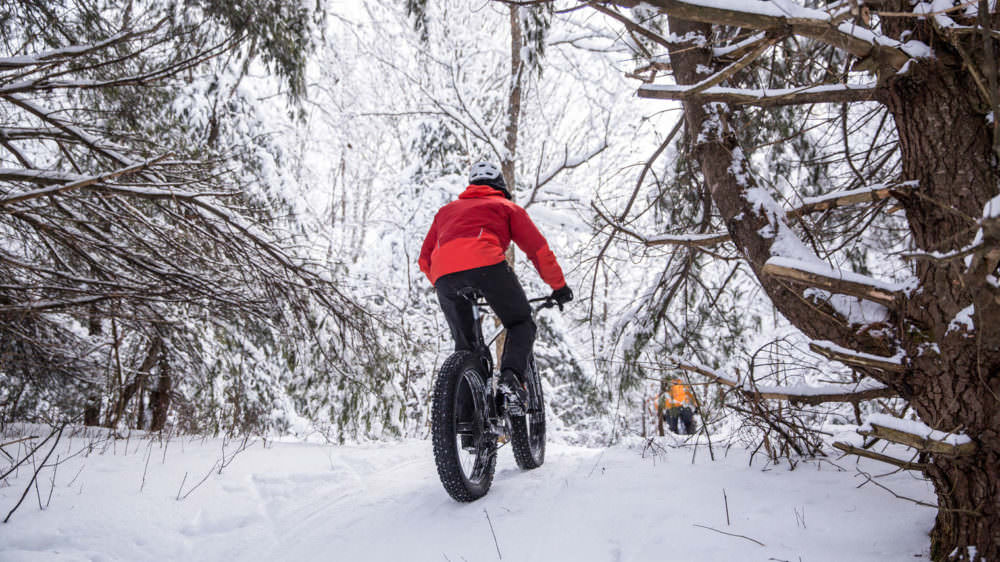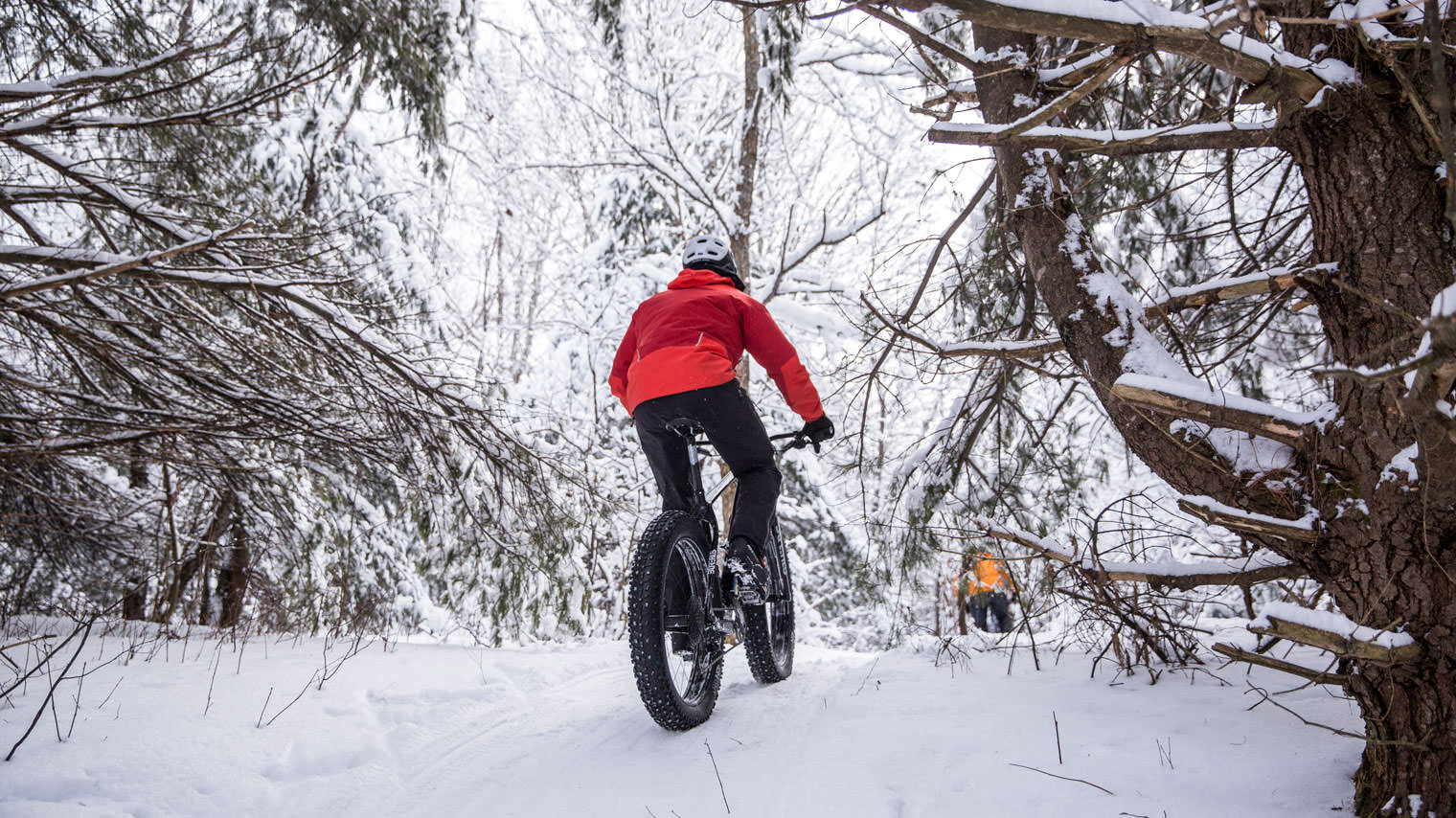 Biking is a wonderful way to experience the natural beauty of Muskoka – in the winter! Fat bikes allow adventurers to experience the snowy landscape in an entirely new way. Fat bikes get their name from the wider-than-normal tires that make biking in the snow possible.
Snowmobiling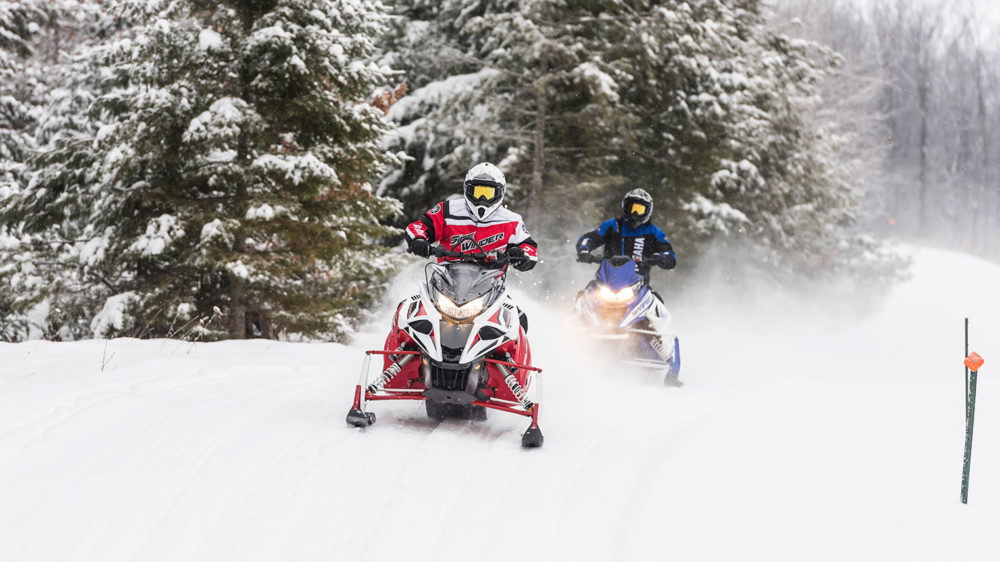 Once the snow flies in Muskoka, the trails come alive. Recreational and avid snowmobilers alike flock to Muskoka to rev their engines on some of the best snowmobile trails in Ontario. Cottage country lies in the middle of Ontario's extensive snowmobile network, and more than 1600 kms of OFSC trails crisscross the region, making Muskoka one of the most traversed snowmobile trail networks in Ontario. Many resorts even offer snowmobile packages as well as tours and introductory lessons, making it possible for you to literally sled to their front door.
Rentals
Sleigh and Wagon Rides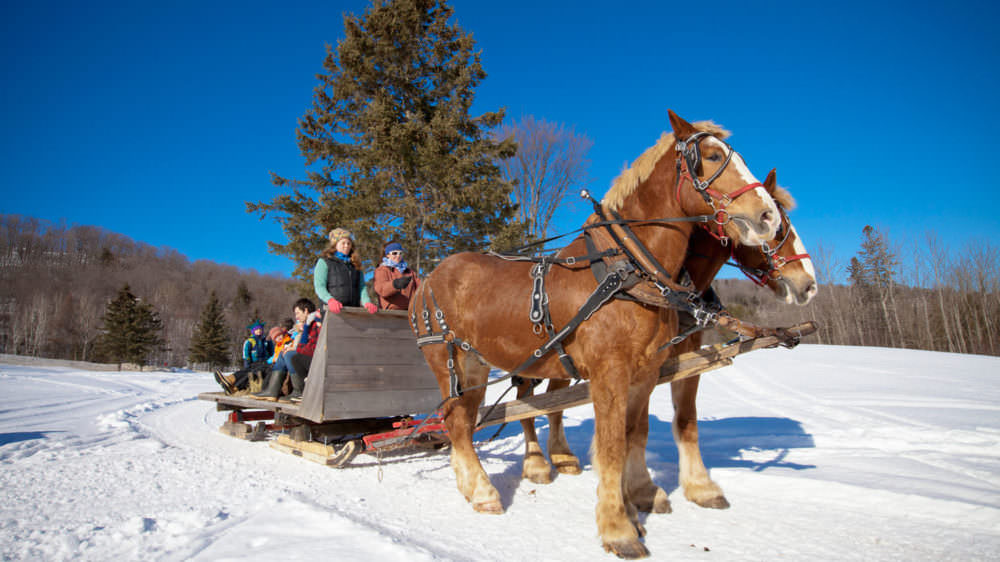 "Oh what fun it is to ride in a one-horse open sleigh!" Come to Muskoka and experience the pleasure of a horse-drawn sleigh ride through the beautiful and fluffy white snow. This great family activity is fun for all ages and is a picture-perfect way to spend a winter's afternoon.
Skiing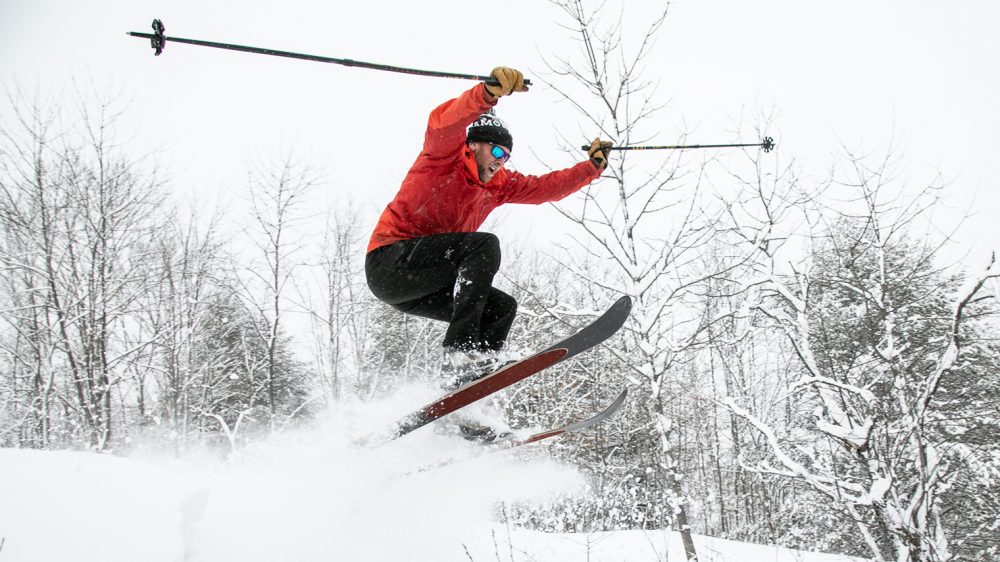 Whether you prefer cross country or downhill skiing, Muskoka has the ideal conditions for that perfect day in the fresh powder with expertly groomed trails ranging from beginner to advanced. After a fulfilling day of strutting your stuff on the slopes, you have to experience Muskoka's famous après ski. With dozens of cozy accommodations to choose from, you will love the dining, entertainment, and other winter activities available at your fingertips.
Cross Country
Downhill
Get Cozy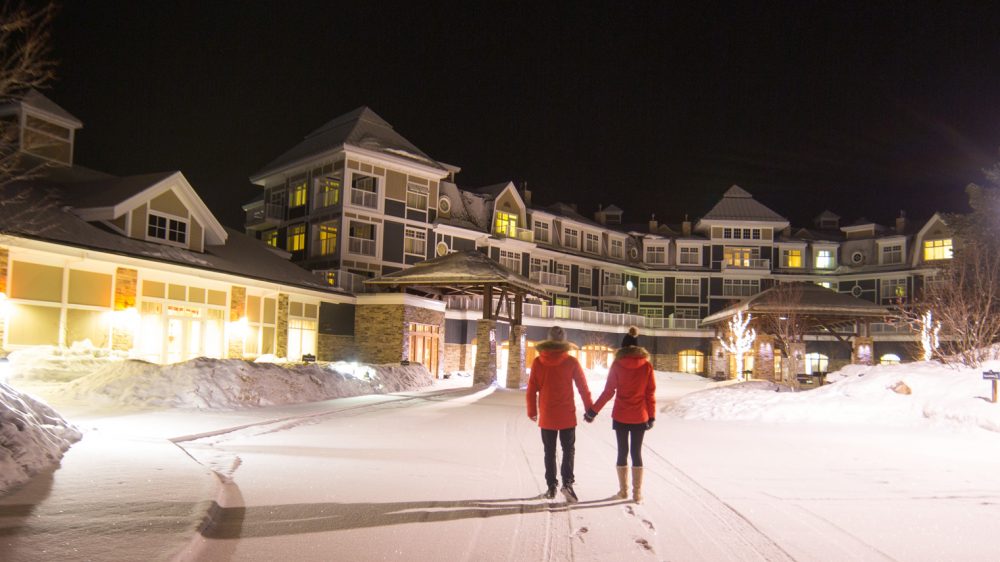 With more than 80 accommodations to escape to – including luxurious hotels, family-run lodges, quaint inns, historic bed and breakfasts and relaxing cottage resorts – Muskoka has the perfect place to stay for everyone, whether it's for a quick getaway or an extended holiday.
Click here for more information
For schedule information or to book, visit FLYGTA's website
Getting to Your Destination
Once you land at the Muskoka Airport, there are a couple of options for you to get to your final destination:
Stay and Play
Make the most of your Muskoka experience and check out our top recommendations for places to stay and perfect getaway packages.