Related News: Porter Airlines flying into Muskoka Summer 2019
FLYGTA is offering 35 minute flights starting at $140 per person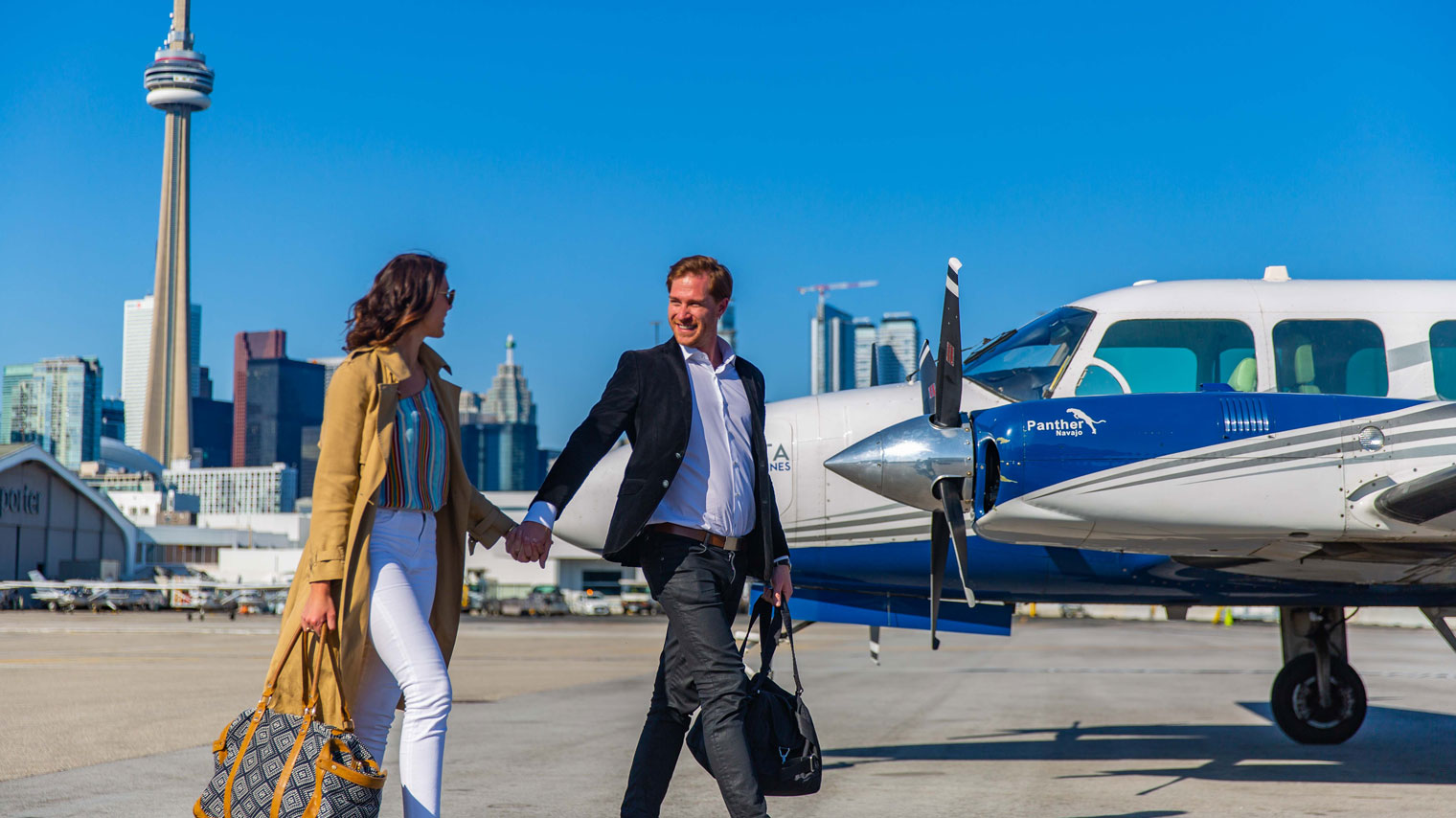 August 5, 2018 – MUSKOKA ON
Due to popular demand, FLYGTA has expanded their Toronto to Muskoka service in August to include Fridays, Saturdays, Sundays and Mondays. Flights are selling out, so if you are interested in booking you had best do so sooner than later.
September will be operating on a Friday, Saturday and Sunday schedule. Expect these to be a hot commodity as many vacationers look to take advantage of late summer weather.
This is a game changer!
Fly over the traffic on Hwy 400 heading to cottage country, and get from downtown Toronto to your relaxing waterfront hideaway in a fraction of the time.
Convenient, quick and stress-free, FLYGTA is offering regularly scheduled air taxi service from Toronto's Billy Bishop Airport to the Muskoka Airport.
The flights will run until October between Billy Bishop Airport and Muskoka Airport, with an approximate travel time of 35 minutes. That is a whole lot less time travelling, which leaves a whole lot more Muskoka time.
Everything about the flight is stress free. You can literally leave your office in downtown TO at 11:25am on Friday morning, and be landing in Muskoka by 12:35pm. How does that sound?
Muskoka is the ultimate in relaxation, now the relaxation can begin the second you board your flight in Toronto.
For schedule information or to book, visit FLYGTA's website
Getting to your final destination
Once you land at the Muskoka Airport, there are a couple of options for you to get to your final destination:
Hammond Transportation

offers chauffeur service (sedans, limousine, shuttles) that will pick you up at the Muskoka Airport, and bring you and your group right to your final destination
Discount Car and Truck Rentals in Bracebridge is able to meet you at the Muskoka Airport with a car rental. When you are flying out of Muskoka back to Toronto, you can leave your car rental at the Muskoka Airport for Discount to pick up.