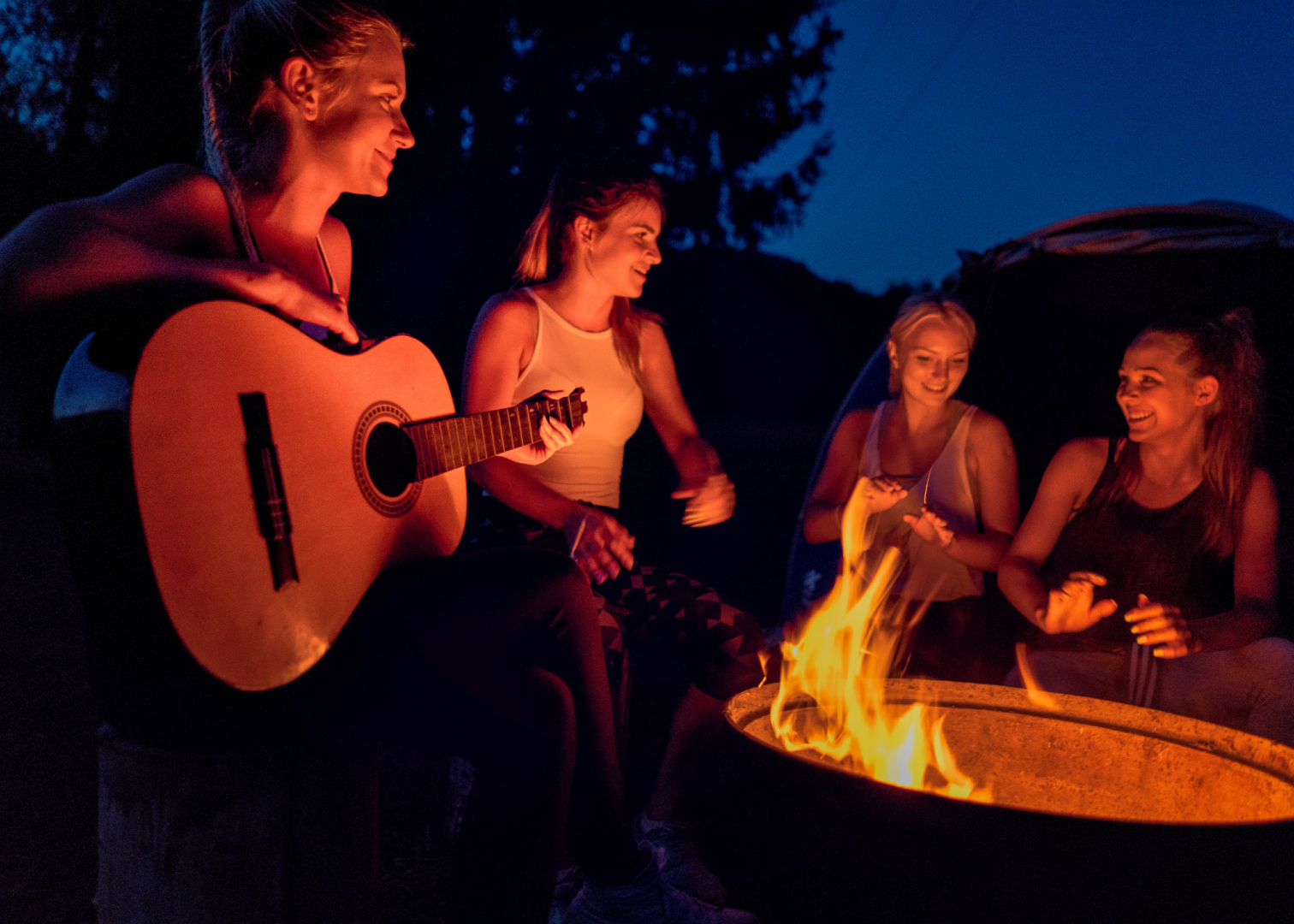 Muskoka Music Crawl Campfire Sessions
Address:

83 Morgan's Rd, Huntsville,

Phone:
About
The Quintessential Muskoka Experience Continues at the Muskoka Music Crawl – Campfire Sessions!

You've joined us around the campfire all Summer long, and now the fun continues. This fall, the exciting
new music series – Muskoka Music Crawl "Campfire Sessions" – carries on in unique locations around
Huntsville giving guests an unforgettable, classic Muskoka experience.
Imagine sitting by a roaring fire, feeling the soft sand or cool grass beneath your feet, and being
serenaded by talented musicians. That's exactly what you'll continue to enjoy every Friday and Saturday
night from September 8 – October 7. That's an additional 10 shows, guaranteed to delight all ages!
Huntsville is known for its breathtaking scenery, and this series transforms local beaches and parks into
laid-back stages. Bask in the glow of dancing flames, surrounded by the awe-inspiring landscapes that
Muskoka is renowned for. And as the sun sets, the melodies will come alive, weaving their way through
the air and into your heart.
The Campfire Sessions give you the highlight of a classic Muskoka camping adventure, and when it's
over, you can head back to your hotel, cottage, or home for a restful night's sleep. So, mark your
calendars, gather your family and friends, and join us to create some cherished memories under a starlit
Muskoka sky.
Sep 15 – Sean Cotton at Port Sydney Beach 7-9pm
Sep 16 – Gina Horswood at Port Sydney Beach 7-9pm
Sep 22 – James Gray at Muskoka North Good Food Co-op 7-9pm
Sep 23 – Scott Gaughan at Muskoka North Good Food Co-op 7-9pm
Sep 29 – Sawyer Lance at Brunel Locks 7-9pm
Sep 30 – James Gray at Brunel Locks 7-9pm
Oct 6    – Gina Horswood at Hutcheson Beach 7-9pm
Oct 7    – Sawyer Lance, Gina Horswood & Leah Leslie at Hutcheson Beach 7-9pm