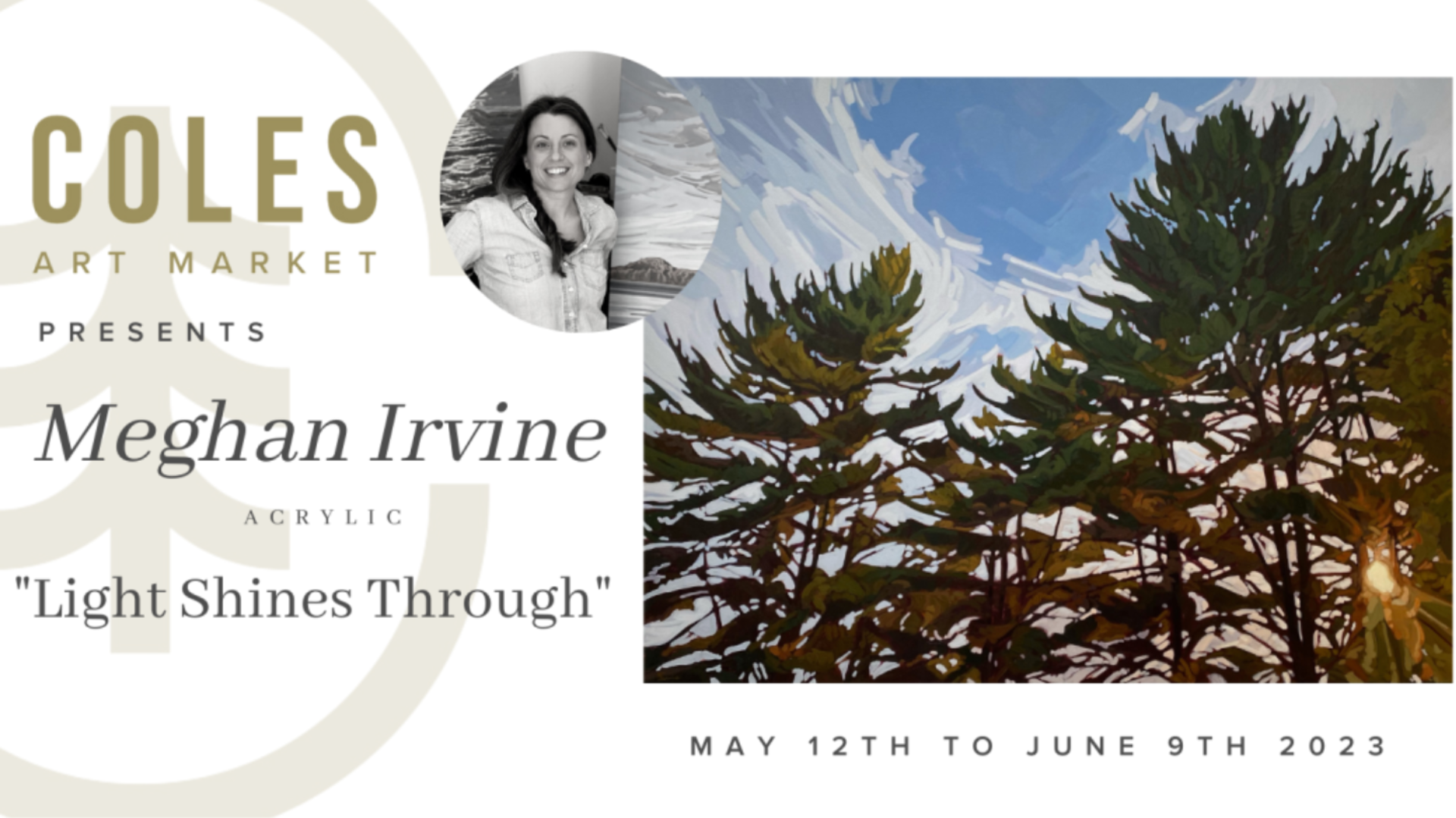 "Light Shines Through"
Venue:

Coles Art Market

Address:

14 Main St E #1, , Huntsville,

Phone:
About
ARTIST MEGHAN IRVINE EXPLORES THE NATURE OF LIGHT IN SPECIAL ART EXHIBIT
"LIGHT SHINES THROUGH"
Landscape painter Meghan Irvine is exploring the nature of light in an exciting new art show, "Light Shines Through", to be held at Coles Art Market from May 12th to June 9th, 2023. This special exhibit centres around qualities of light surrounding the Muskoka landscape, exploring how light can change the colour, the mood, and the emotions in a fleeting instant. "It is those moments when the angle of the sun transforms everything, when the world changes colour, that catches my breath," says Meghan, describing how these moments inspire in her a deep connection to both the "stability and the fleeting nature of the world around me."
Sign up for Coles Art Market newsletter to receive an exclusive advanced preview of Meghan's show. A special opening reception will be held at Coles Market on May 12th, from 6pm to 9pm, with light refreshments and beverages provided by Canvas Brewing Co. This reception is free but with limited space, registration is encouraged. Don't miss this opportunity to meet Meghan in person, and be among the first to take in this incredible solo exhibit. For more information, please email info@colesart.ca, visit us at www.colesart.ca or call 705-789-3205.