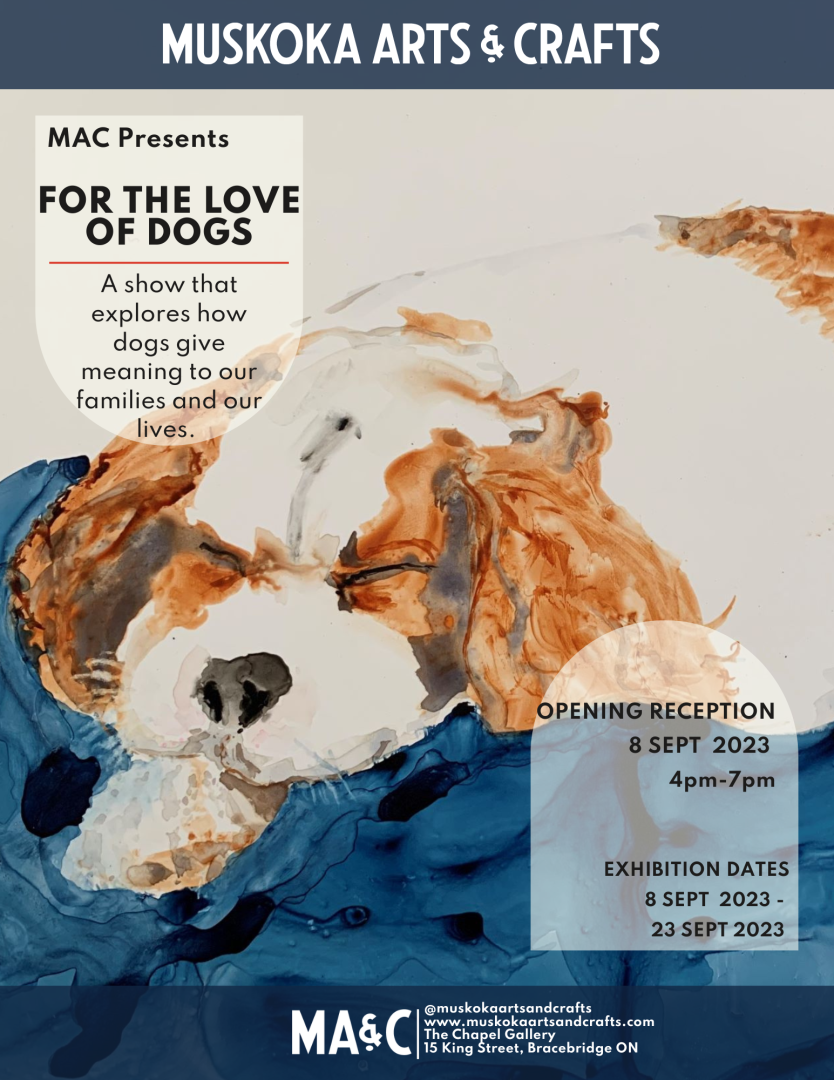 For the Love of Dogs
Venue:

Chapel Gallery

Address:

15 King Street, Braceridge,

Phone:
About
Come to the Muskoka Arts & Crafts event, "For the Love of Dogs," where we celebrate the profound impact dogs have on our families and lives. This captivating exhibition delves into the special bond and meaningful connections that dogs bring to our daily experiences. Through a diverse range of artistic expressions, this show sheds light on the love, companionship, and joy that dogs offer. From heartwarming photographs capturing tender moments to vibrant paintings illustrating the playful spirit of these beloved animals, this exhibition will leave you feeling inspired and appreciative of the remarkable devotion dogs bring to our lives. Don't miss the opportunity to explore this heartfelt display and discover the captivating stories behind each artwork. Join us at the opening reception on September 8th from 4:00 PM to 7:00 PM to immerse yourself in the beauty and wonders of "For the Love of Dogs" at the Chapel Gallery 15 King St. Bracebridge.