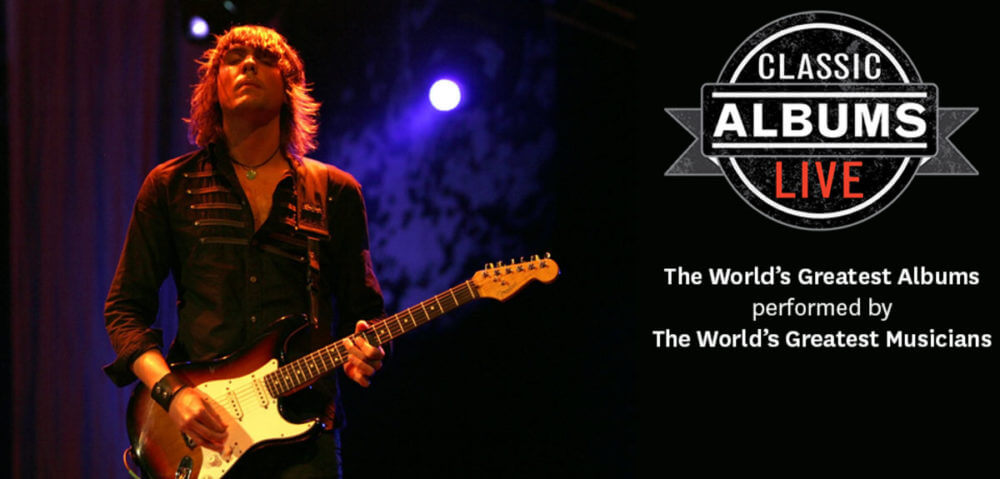 July 25, 2017 – MUSKOKA, ON
Classic Albums Live: Hendrix 50th Anniversary
Thursday, August 3, 2017 at Peter's Players
Peter's Players is ready to share the Jimi Hendrix Experience with Muskoka. Hailed by Rolling Stone as the greatest guitar player of all time, Jimi Hendrix revolutionized rock and influenced hundreds of musicians that have followed in his footsteps.
2017 marks the 50th anniversary of Jimi's meteoric rise on the music scene, and five decades after his death he is still one of the most beloved musicians of all time.
Now is your chance to take in the music of one of the all-time greats, in one of the all-time great venues. Classic Albums Live: Hendrix 50th Anniversary will be taking the stage at Peter's Players on Thursday, August 3, 2017 for one night only. Tickets are going fast, but there is still time to get your spot to witness one of the summer's most memorable concerts.
Note for note, cut-for-cut, Classic Albums Live features some of the world's greatest albums performed by some of the world's greatest musicians. You will be fascinated by their ability to deliver Hendrix perfectly, like it is coming right off the vinyl. Watching this concert at Peter's Players will take your Jimi Hendrix experience to the next level. This renowned intimate concert venue will have you feeling like Hendrix is playing a concert, just for you.
For ticket information, visit Peter's Players website
More concerts from Peter's Players: