If you have heard the crowd chanting "LET'S GO SKI SHOW" then you know about one of Muskoka's grandest traditions. The SWS Water Ski Show has been a summer pastime in Muskoka for the last 40+ years. Four nights a week, fans pack the shores to catch this highly entertaining, family-friendly show.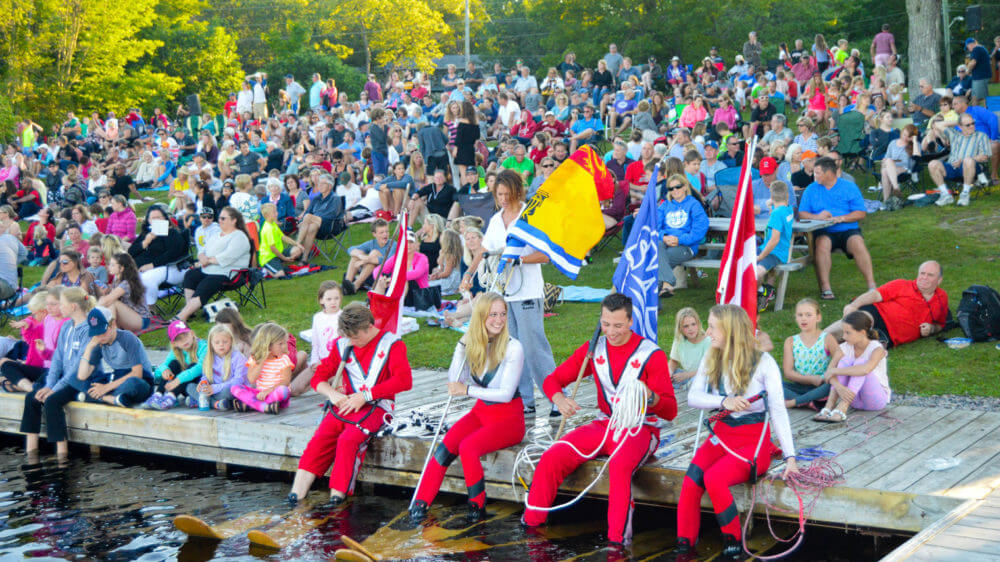 Bringing the crew on the road throughout July and August, the SWS Water Ski Show has four shows a week. Get there early, shows start at 7:30pm sharp, rain or shine!
Mondays: Clevelands House. Get a table at PIE for dinner and a show
Tuesdays: Windsor Park in Bala. Grab a take-out pizza and sit on the grass with your family for a nice picnic before the show
Wednesdays: Muskoka Wharf in Gravenhurst. Grab dinner on the patio at one of the nearby restaurants and take in the show
Thursdays: Bayview Wildwood. Have a nice dinner at

Echo's Dining Room

before the show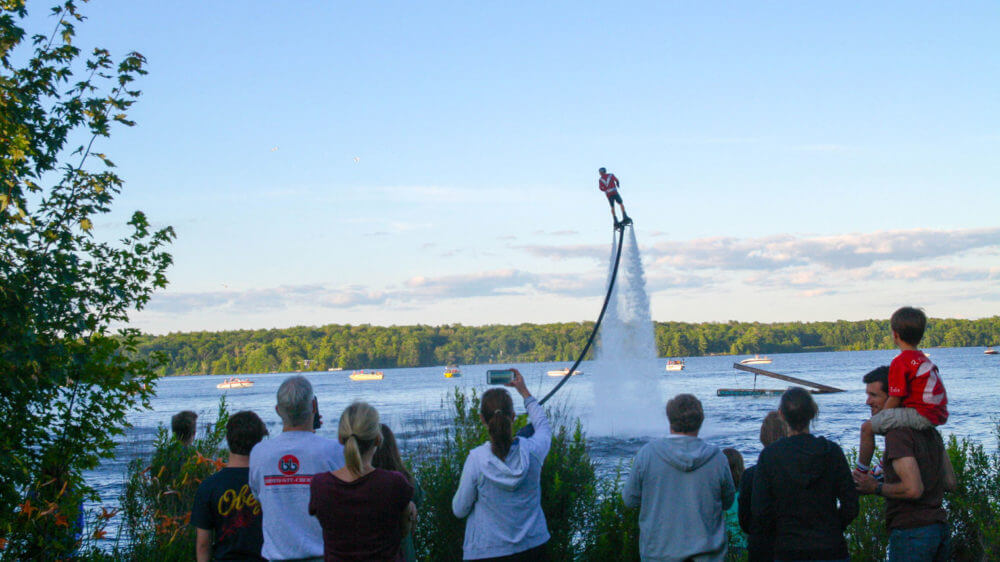 The show is highly entertaining, and the crew is top notch. The skiers are all highly trained athletes, and many of them are actually on the National Water Ski Show Team. An MC leads the crowd throughout the evening with a few hilarious cameos along the way from some interesting characters.
If you have been lucky enough to see one of these shows in action, then you know all about the fun and excitement. If you have yet to catch a show, put it on your 'to-do' list before the end summer. The last show of the season will be August 31, so there is still plenty of time to catch the action.
Looking to plan a family vacation? Check out our family vacation packages